Sport/Life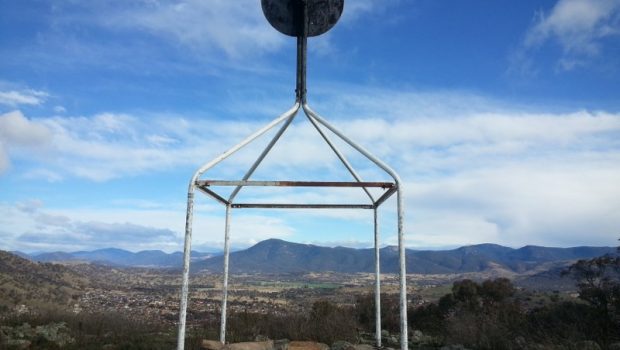 Published on June 15th, 2019 | by Daniel Boyle
0
Sport/Life – Most Popular Posts – May 2019
The most read posts for May 2019. Canberra Walks are popular again.
We're back again for another month and we will take a look at what has brought people to the site. We have the Women's World Cup in France and the Copa America about to kick off in Brazil. Both of these may kick up some of the old articles up the charts.
The Canberra Walks section are usually popular, but this month the top 10 are all from that category. Seeing that most of these have appeared in the list previously, it will be a short writeup for each one.
Canberra Walks – Rob Roy and Big Monks
I honestly don't know what keeps this one at the top of the list. There is a good view from Big Monks, however Rob Roy is pretty disappointing once you get to the top. I recently went out that way and added a couple more stories to the Canberra Walks collection.
Canberra Walks – Butters Bridge
The area around the Butters Bridge is really expanding, so by the time I return it may not be a Bridge to Nowhere anymore.
Canberra Walks – Cotter Bend – Cotter Cave
Another one that is regularly popular. I haven't been out that way for quite some time now, though I imagine the water would be very freezing by this time of year.
Canberra Walks – Mugga Mugga Nature Reserve
I was looking down on the quarry area on a recent walk to Isaacs Ridge. It's been a long time since I visited this area, will have to give it another look.
Canberra Walks – Return to Rob Roy
My ploy worked! I made a return to Rob Roy – this time I made it to the top. The extra story for Big Monks didn't quite make the top 10, but but was just outside.
Canberra Walks – The Goorooyaroo Five
I did a vlog of this one some time back. I managed to hit the five hills in the Goorooyaroo Nature Reserve. With all the work around Throsby I think there have been some changes to the park, haven't been there in quite some time.
I've actually already mentioned this walk, it's quite a good one on the southside. I took Jasmine up there in the baby backpack.
Canberra Walks – Red Rocks Gorge Lookout
This is one of the older posts in the collection. I haven't done the walk right through from Kambah Pool to Pine Island but it's on the to do list, along with the Murrumbidgee River Corridor trail. I've also heard you can do rafting down there which might be fun in the summer.
Square Walk is one of the reasonably easy walks in Namadgi, accessed from near the Corin Forest. It's pretty easy going until you reach the quite impressive rock formations.
Canberra Walks – Percival Hill
This is a new entry for a reasonably new post, however since doing that post I've been up there a couple more times. That includes a big circuit that continued on to Harcourt Hill and a bike ride around the Gungahlin area with Percival Hill in the mix. I may get something about both those things up on the site in the near future.