Footbag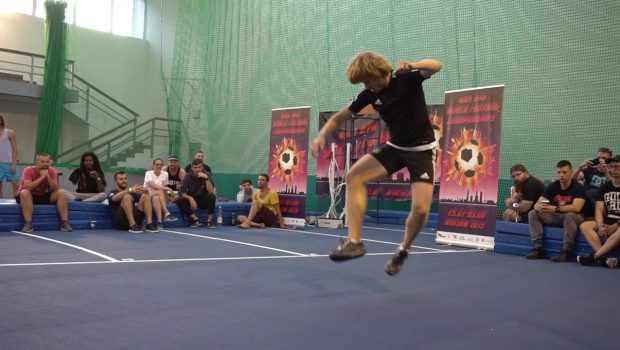 Published on July 15th, 2023 | by Daniel Boyle
0
World Footbag Championships Approaching Quickly
The 2023 World Footbag Championships will be held in Medellin, Colombia. The first time the event has been held in South America.
The World Footbag Championships will take place from July 26-30 at the Coliseo Ivan de Bedout. The location is in the heart of the Estadio sporting complex, a hive of activity across many different sports. It will be an opportunity for the Colombian footbag community, led by the Footbag Medellin club, to show off their scene to the world. The venue has held a number of previous South American Championships.
Players will perform a one minute routine in the Routines event, a change aimed at increasing the focus on artistic expression. Players link their tricks to the music and are scored for both artistry and difficulty of the tricks.
Registration remains open until July 23. Among the local talent will be Brayan Steven, a player with a reputation for linking difficult tricks together.
Sebastian Ceballos is another local contender. His artistry, backed by his circus and juggling skills have seen him reach the finals of the World Championships in previous editions.
A number of players from Europe and the USA have registered to attend in both freestyle and net events. Among the favourites for the freestyle events will be Germany's Christopher Schillem and Czech player Dominik Simku. Both of these players have been pushing the level in recent years.
Among the veterans will be 1999 World Champion Scott Davidson (USA), while Wiktor Debski (Poland) will take time away from the net court to show his freestyle skills. Another Polish competitor is the ever consistent Filip Wojick. Denmark's Nis Petersen and Germany's Matthias Schmidt will also be making the journey
The net courts will also host players from around the world in both single and doubles events. The Medellin event is a follow up to the 2022 event in Krakow, Poland. This was a return to in person events after two years of online events during the pandemic.
More information about the tournament can be found on the official website.