Walks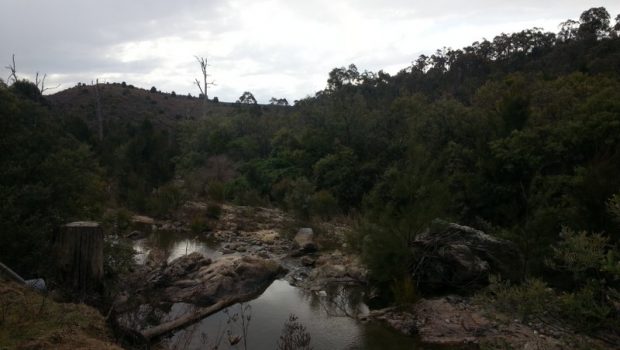 Published on July 31st, 2017 | by Daniel Boyle
3
Canberra Walks – Cotter Bend – Cotter Cave
This walk was not really planned at all. We went for a picnic with a vague plan of going to the river, and ended up at Cotter Bend picnic area. The rain held off long enough for an explore.
As mentioned, I hadn't really planned to end up at the Cotter Cave and to be honest and had only vaguely heard of it and had no idea where it was. We pulled into the Cotter Bend picnic area and gobbled down our picnic before rain struck. It seemed we would have to jump in the car and be on our way, yet the sun was still shining, so we held out a while, strolling down to the river for a look.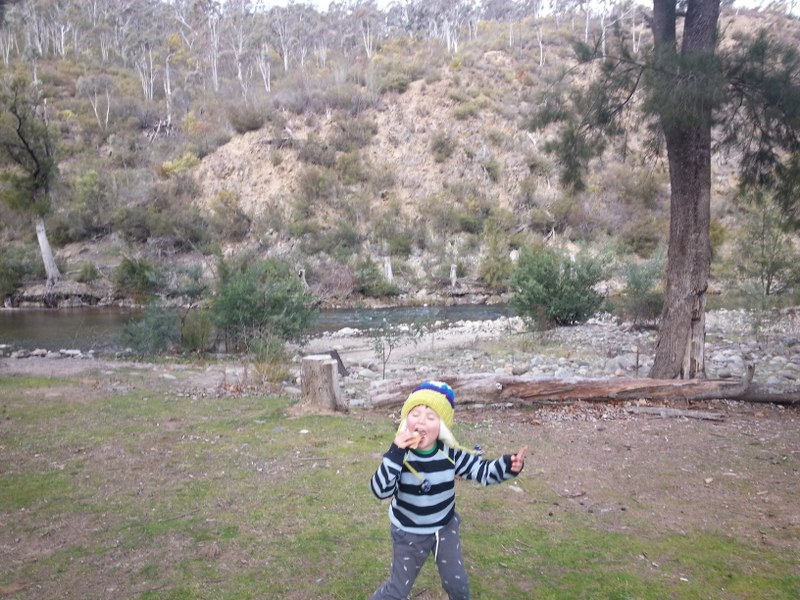 I dipped my fingers in and it felt fairly fresh. No surprises that there weren't any swimmers around, considering it was the middle of winter. From the river I noticed a track which looked fairly well used on the other bank. We wandered over a bridge nearby, and were able to reach that track.
Soon enough we came to a sign for the Bullen Range Nature Reserve, which I did not know extended this far up, I was familiar with it being the opposite side of the Murrumbidgee over near places like Kambah Pool, but it seems it extends all the way up to that point.
We just wandered along a fire trail to see where it would take us. Some light rain was dripping, but I saw a small hill and suggested we head up there. A sign noted that this was where the Cotter Cave was, but it was closed to the public.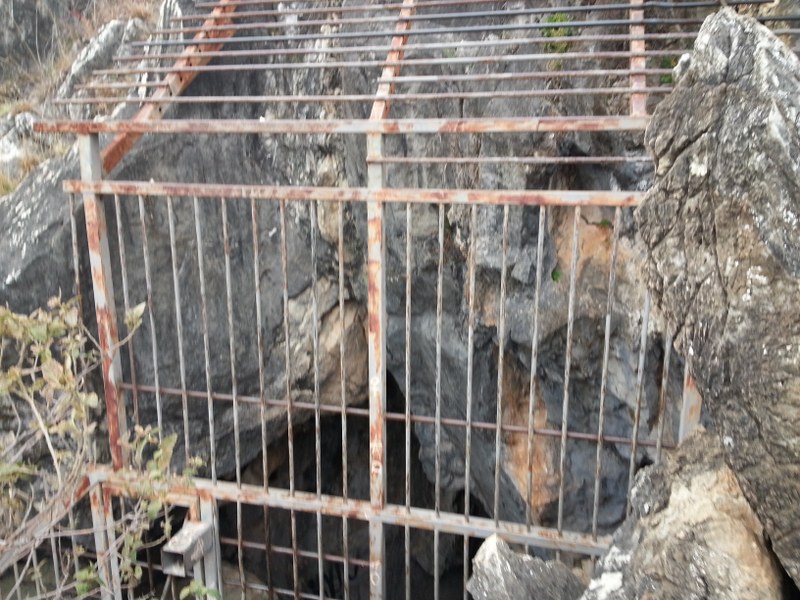 A sharp drop off behind the tall fence showed the main reason for it being out of bounds, but damage to the structure of the cave and graffiti had meant it had already been closed for some time, though if you have the connections it seems there is some opportunity to visit.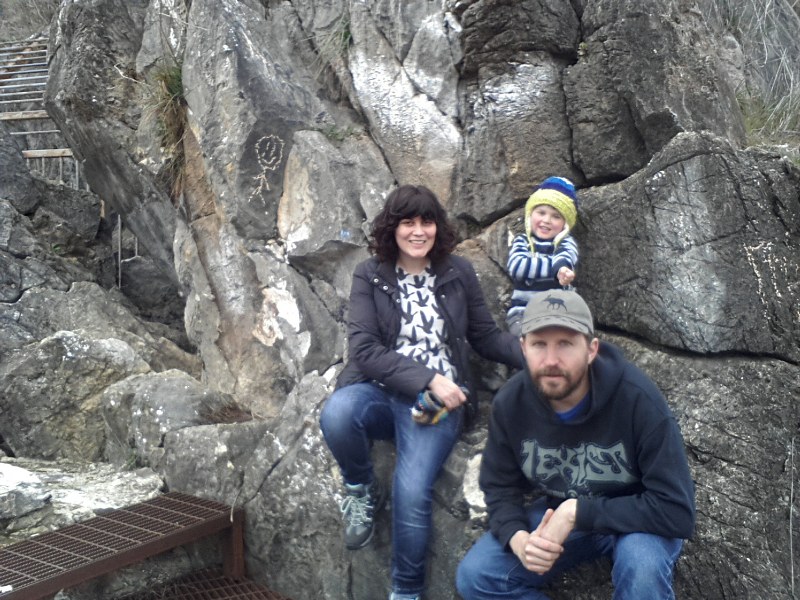 We made our way back along the same path, though we saw a couple of young blokes heading the same direction but rock hopping along the river. We later dipped our toes in the freezing cold water. I thought of taking a splash but it was cold enough just on the feet.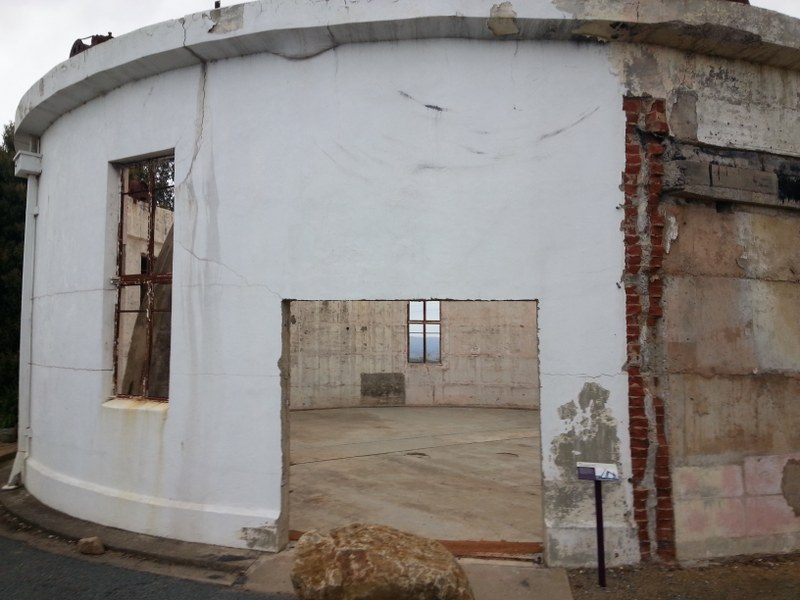 On the way home we had a quick detour up Mt Stromlo, having a look at the old observatory which burnt down in the major bushfire in 2003.