Footbag Eurotour Dates
The tour will begin with the Finnish team members at the 
2014 Go Expo
 in Helsinki, the largest sports exhibition in Finland.
The entire team assembles in April to visit many schools in Prague, and will then proceed to Todexon 15: Prague's largest, and longest-running footbag tournament.
The next stop is Linz, Austria.  The team will continue their school promotions in the surrounding area and perform at a second sport exhibition.
In Switzerland, the team will collaborate with the Gorilla Project, who operate a wide variety of events in the Zurich area.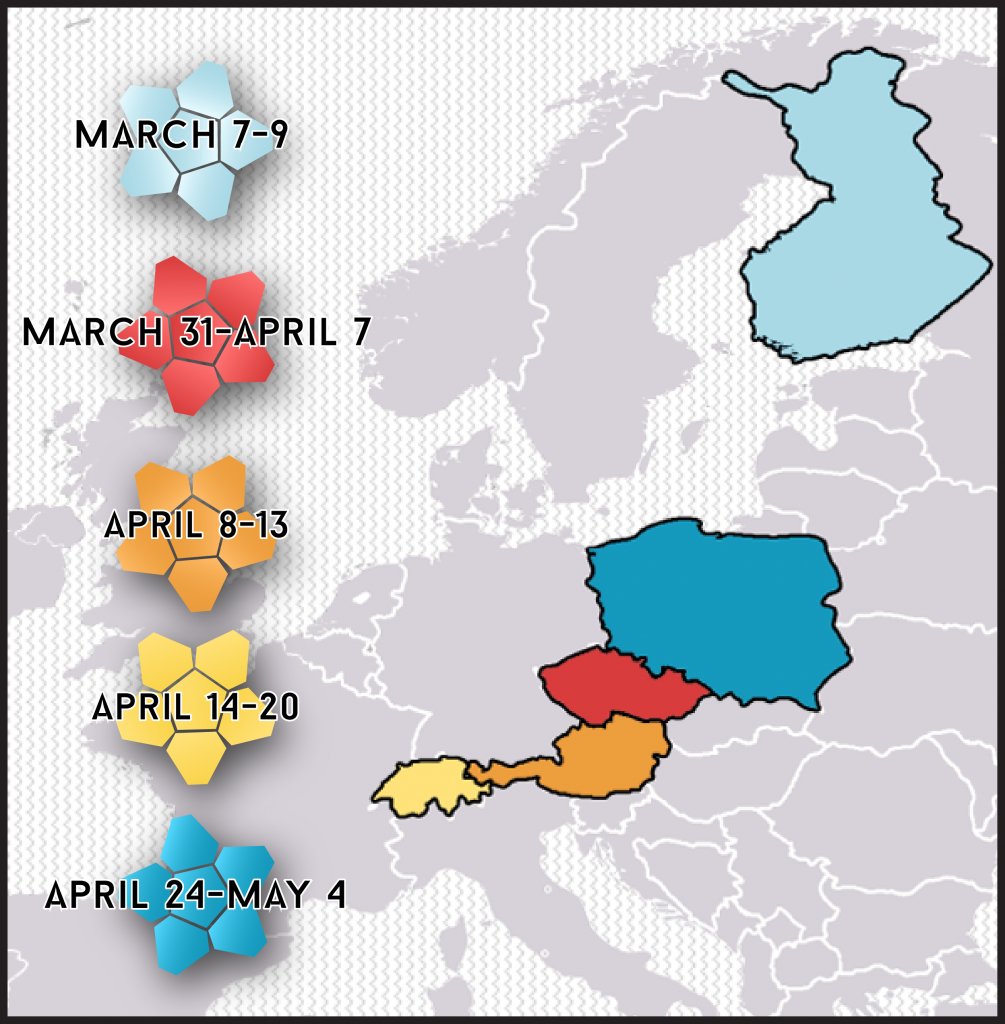 Finally, the tour will culminate in Gdansk, Poland, where an international footbag tournament will be held at the Happy Seven Hostel.