Footbag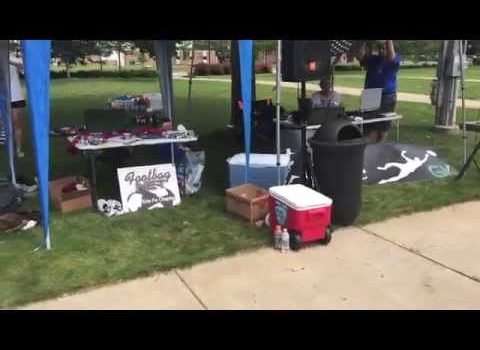 Published on May 25th, 2023 | by Daniel Boyle
0
Footbag Players Prepare for US Open in Erie
Players from around North America are making preparations for the US Open. It will be held from June 9-11.
With the World Footbag Championships being held in July in Medellin, Colombia, the US Open will be the major footbag event in North America this year. The Erie region is no stranger to footbag tournaments, with events such as Funtastiks and East Coast Championships taking place in the area.
Won routines at ECFC #footbag pic.twitter.com/V70hVZbKL5

— Ben Barrows (@randomcrayon) September 28, 2022
With the action taking place in the centre of town, the event has gained some attention from the local Erie press. Event organisers Anthony Ritz and Dan Greer have appeared in various publications including Erie News Now and Sports Destinations. "We always appreciate getting to work with organizers who are passionate about their sport, and we are fortunate to have Anthony and his group in Erie" said Mark Jeanneret, Executive Director of the Erie Sports Commission. He added, "we're proud to be able to welcome the best of the best for this elite competition."
The US Open has been held in a number of locations, with Portland holding the competition for a number of years in a row. The event will be a great opportunity for players from across North America to show their footbag skills.
More information about the event can be found on the US Open Facebook page.