Vlog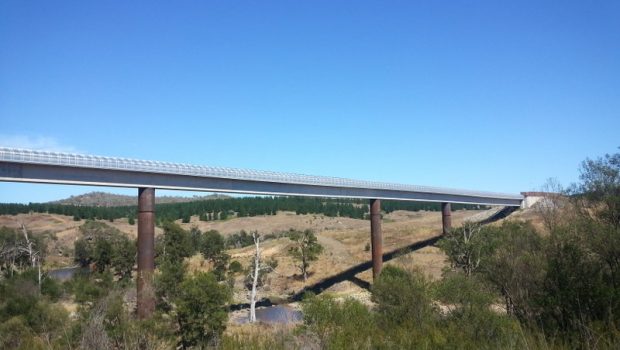 Published on March 14th, 2017 | by Daniel Boyle
1
Capital Eyes – Vlog 9 – Bridge to Nowhere
Capital Eyes Vlog 9 is a bushwalking vlog, from Butters Bridge – a bridge built for suburbs that are yet to exist.
I wrote a little about my journey to Butters Bridge previously, having driven to Coppins Crossing without really having a plan in mind. I had been out there a couple of times and seen some signs about the Molonglo River Reserve but had never really explored any further where you can go from there.
Turns out there is a very large pedestrian bridge crossing the river a little further downstream from Coppins Crossing. Aside from taking people and bikes, it is also built to take sewage across the river, which may be why it is so high off the ground.
As per usual, the vlog has some footbag shots. I mentioned I would like to get out there on a bike in future, so that may happen at some stage, I'm not sure how far you can keep following the river for along those tracks.