Walks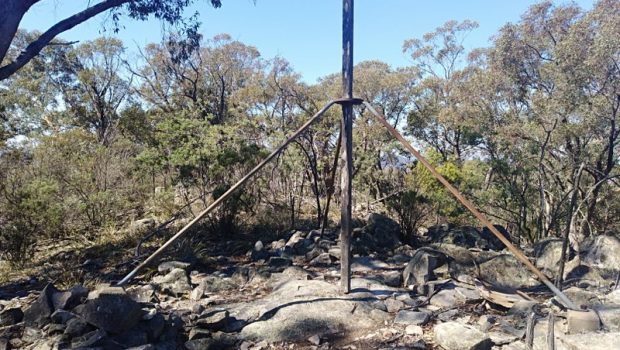 Published on April 11th, 2019 | by Daniel Boyle
2
Canberra Walks – Return to Rob Roy
After a few years I went back to the Rob Roy Nature Reserve.
A post I made a few years back about the visit to the Rob Roy are is one of the most popular on the site. It kind of surprises me as in my visits I don't think I have seen anybody there.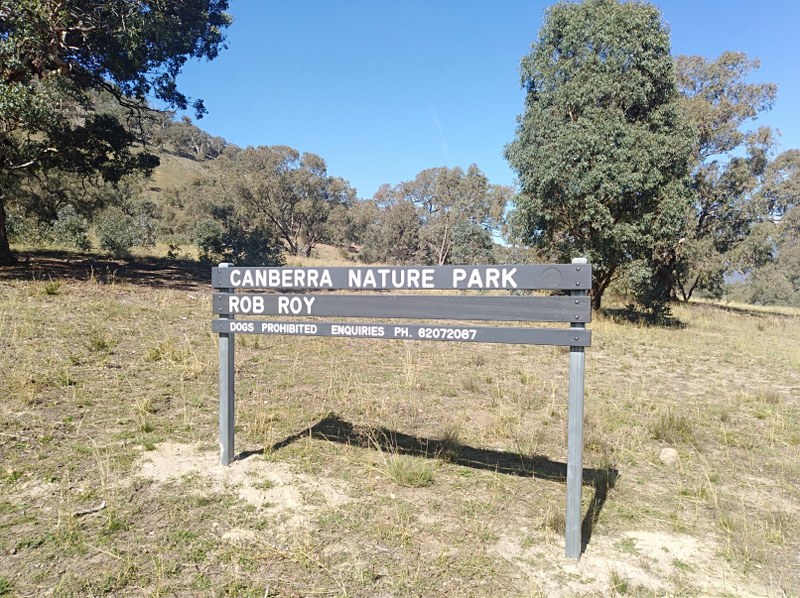 I would say this would be one of the lesser known hills around Canberra. On my previous visit, I didn't actually reach the summit, but now I can see why. I was very close though.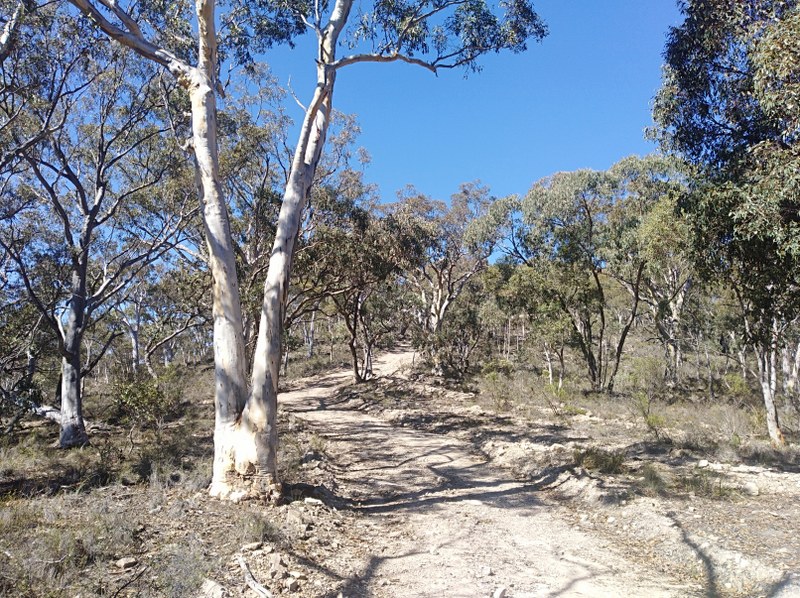 I'm going to break this one up in to two parts, with a post just for going up Big Monks. This time around I went off trail and it was harder going. Once you're at Big Monks, it's fairly straightforward to continue to Mt Rob Roy.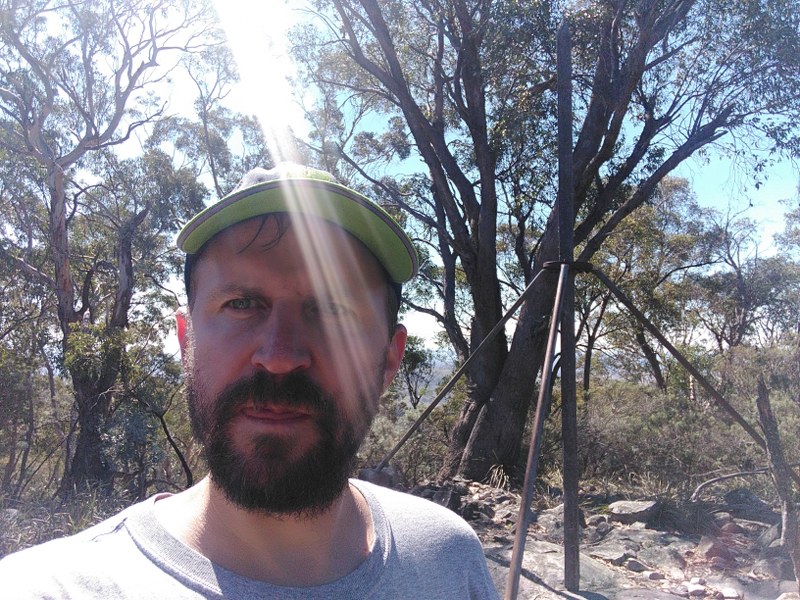 The track is a fire trail, though there is a huge change of scenery from the open countryside, to more eucalyptus trees guarding the view. There are big views at Mt Tennent and on to Namadgi and Tidbinbilla, where there was some burning off happening on this day. Thankfully, not so much smoke was blowing in my direction.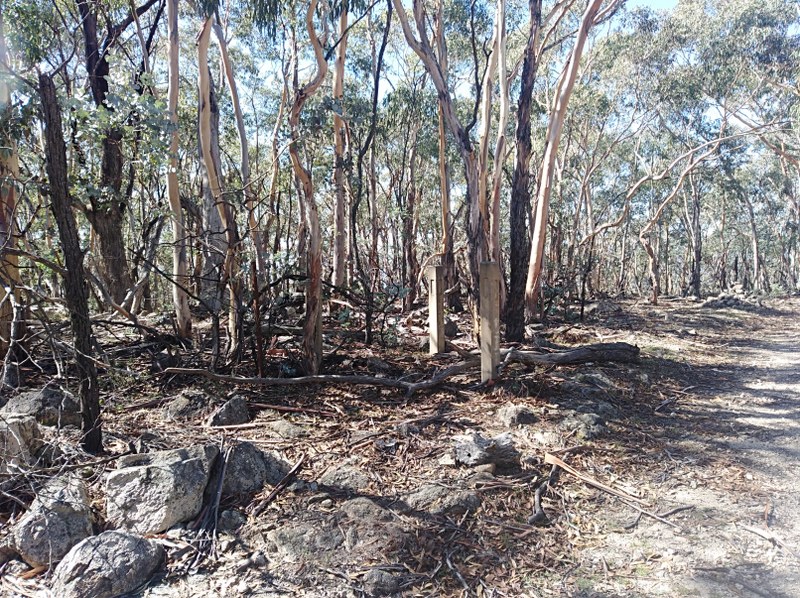 I had read a couple of other posts about getting to the summit and it mentioned there was a rock stack ahead of a small track which went up to the trig. This had me going off the trail a few times, as there are a few rises before you arrive to the summit.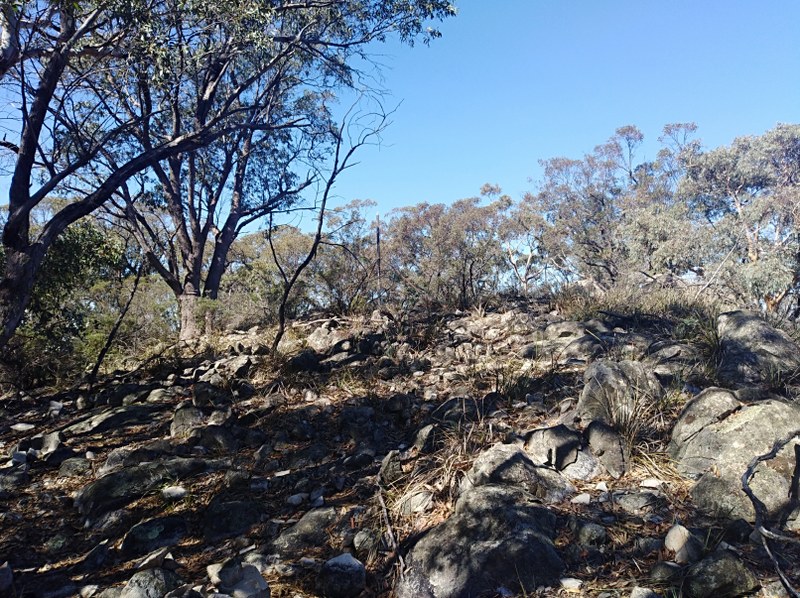 Where I left off the last time, there is a little marking which sometimes notes the top of the hill. Next to that there were two large rock piles. From here you actually go downhill. You then see another small rock pile and a decent footpad which takes you to the top.
The view is limited from the summit, but the trig is quite interesting. It's a very different style to the ones that you usually see around. It was a good spot to stop and have some lunch. From here, according to a few maps you can continue and come back along a flatter path to bring you back to Big Monks.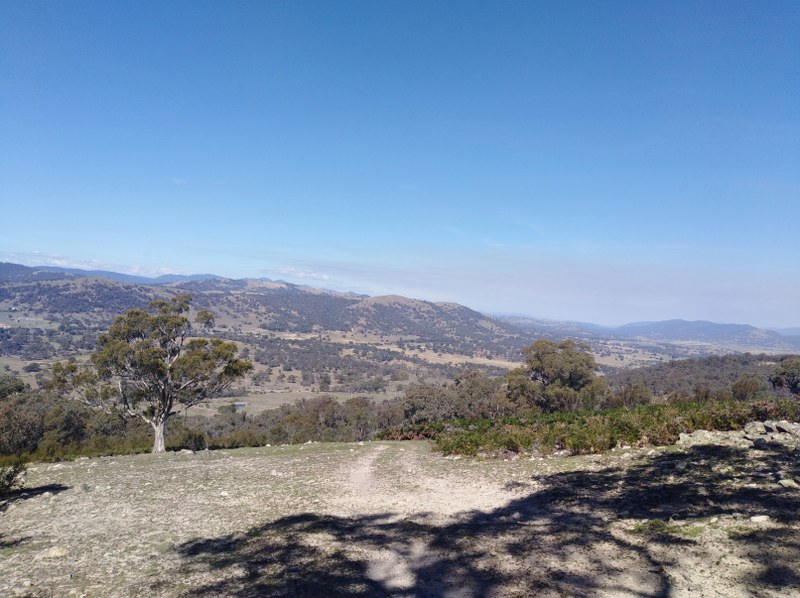 I came to a gate marked Private Property and decided to retrace my steps, but I imagine that all connects back up. From here you are looking out towards Royalla and into New South Wales, so you cover quite a distance.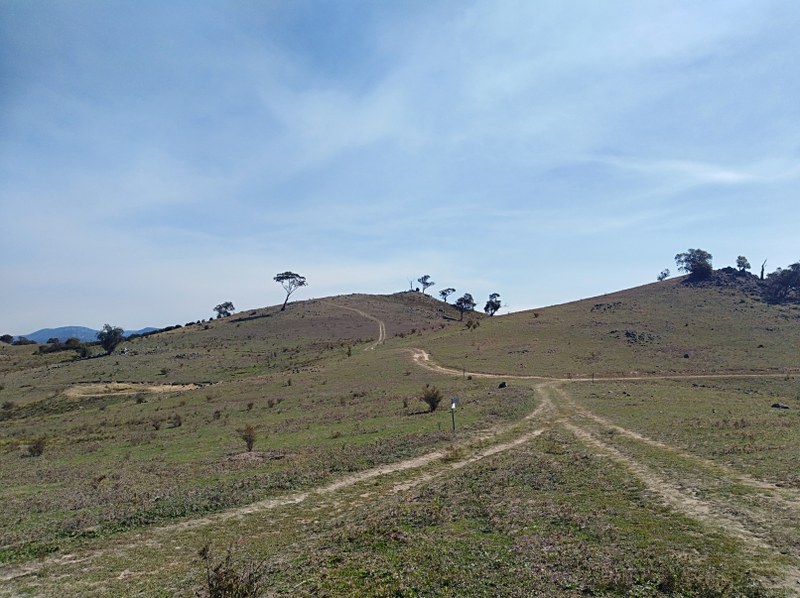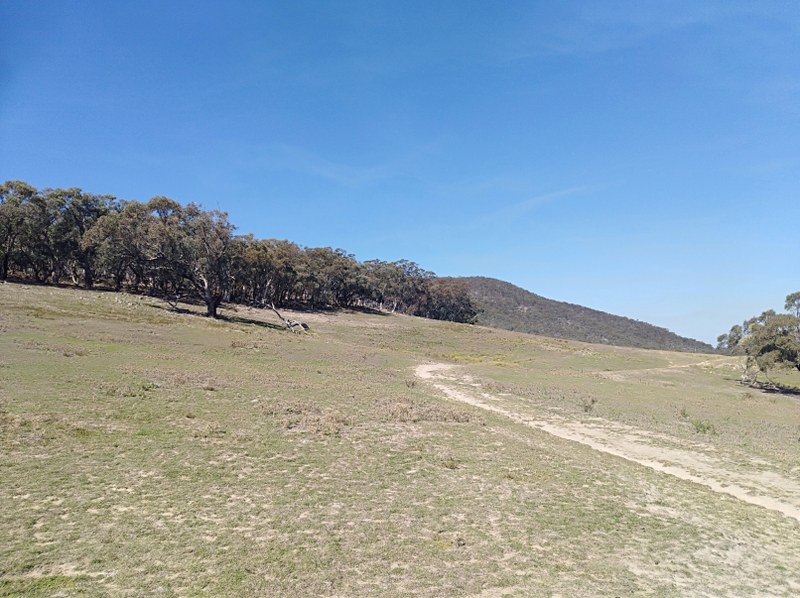 On the way back I planned to just follow the Banks Steep Track, but where I had parked was further away from where that pops out, so I was able to take a rough track which followed a creek bed below Big Monks and come back out to where I started.