Walks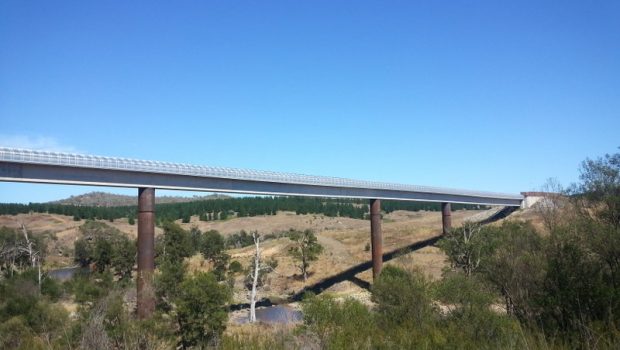 Published on February 12th, 2017 | by Daniel Boyle
4
Canberra Walks – Butters Bridge
If you have been in the Coppins Crossing area between Belconnen and Weston Creek, you may have noticed a while back that a large bridge popped up. It is called Butters Bridge.
At this stage it seems excessively large and in the middle of nowhere, but in the future the bridge may prove a masterstroke. This was a walk I hadn't done before, so I didn't really know what to expect. I just parked the car at Coppins Crossing and was going to have a wander around.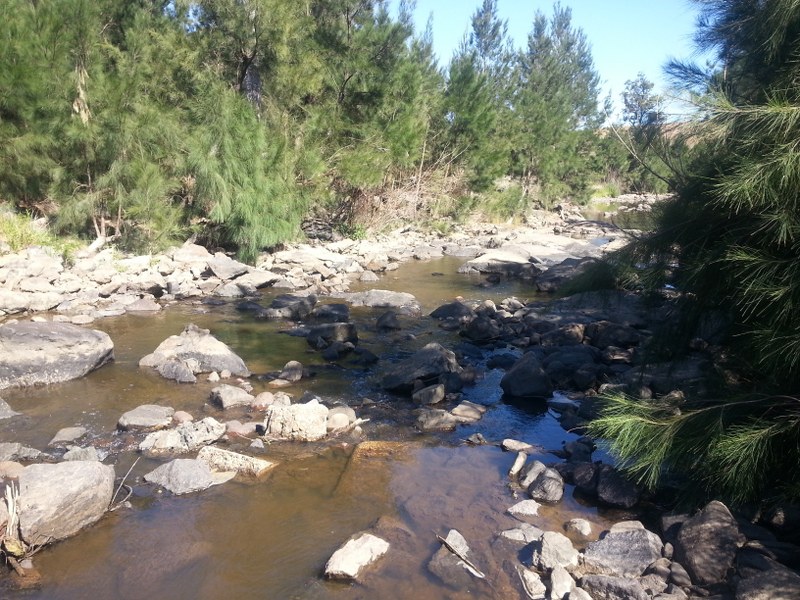 The sign provided instructions for the way to the bridge, saying it was a 1 km walk each way to the bridge, but to set aside 1.5 hours to complete the trip. I thought that sounded excessive, even for the usually extended recommended walking times set in this types of places.
Before beginning, I had a bit of a hop on the rocks at the crossing itself. Coppins Crossing is on the Molonglo River, downstream from the lake and a little before the meeting point with the Murrumbidgee. The road is occasionally closed, so with this new bridge, which is only for pedestrians, they have taken no risks.
The bridge is over 25 metres high, so it should be fine even in the most extreme of floods. I have been doing a bit of searching online to find out some more about it, and apparently it is also known as the "Poo Bridge" due to the trunk sewer running across it.
At over 200 metres long, it claims to be one of the longest pedestrian bridges in the Southern Hemisphere, though Whananaki in New Zealand has it beaten by a long way, while the longest in the world last for kilometres.
What is most surprising about this major construction is that it is absolutely in the middle of nowhere. The suburbs will come eventually, but it is even a long way from the suburbs being built night like Denman Prospect.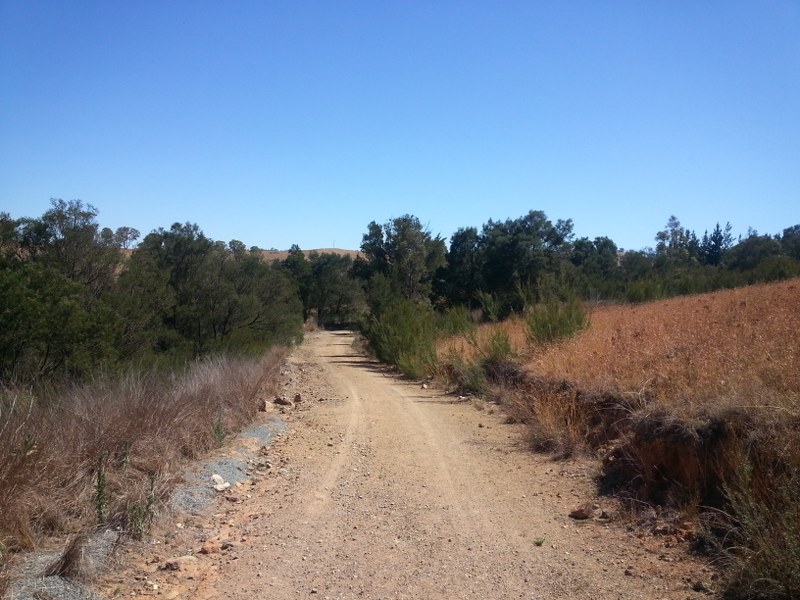 I was able to get a little splash in the river under the bridge as well. There were a lot of rocks under the water so things were a bit shallow, but on a hot day, it was a great way to cool down. The walk is very easy and suitable for the whole family. There are railings on either side of the bridge, so there's no worries about falling from that great height.