Sport/Life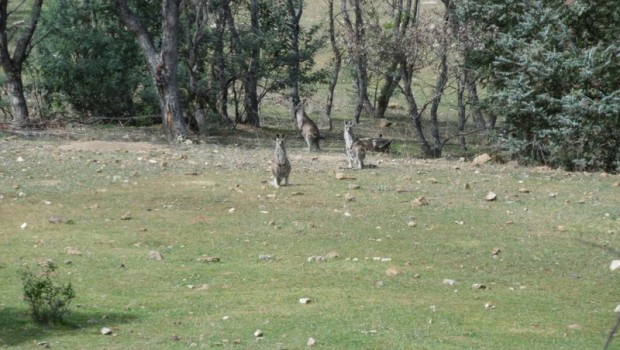 Published on December 30th, 2020 | by Daniel Boyle
0
Sport/Life Most Popular Posts 2020
2020 has certainly been a different type of year. Here is the annual roundup of Most Popular Posts. Once again the Canberra Walks were in the bulk of the numbers.
Canberra Walks – Rob Roy and Big Monks
This has been an immovable object at the top of the list for some time now. Interestingly, I did another visit and writeup to see if I could spread that but with no result. I've mentioned before, but it's quite surprising the attention that this one receives as there are much more interesting walks within the area.
This is one that has boosted up the charts, it wasn't even in the top 10 last year. I'd like to explore the mountain bike trails around this area too. I made one visit during a long bike ride down to Tuggeranong.
Interesting that this post should feature so highly. This was written before we moved to the area, this is now the local area and I have been up regularly. In fact I have been up there three times in the past week. It looks very dry in the photos posted there.
One more round up Mt Rogers for the year. pic.twitter.com/L7drWDM4je

— Daniel Boyle (@capitaleyes) December 29, 2020
Quick ride to work off some Christmas ham. pic.twitter.com/tMiMDI9LAb

— Daniel Boyle (@capitaleyes) December 25, 2020
Canberra Walks – The Gooroorayoo Five
A slight rise for this post, which was in fifth place last year. This was a good journey, starting out at the rest area off the Federal Highway and making a big loop taking in the five hills within the Gooroorayoo Nature Reserve. There have been some changes in the area with the development of the suburb of Throsby, however I think this track would remain more or less the same.
Canberra Walks – Mugga Mugga Nature Reserve
Down one place, and an area I haven't been for a long while, is the Mugga Mugga Nature Reserve. Some interesting photos in here, particularly of how many kangaroos were around on this particularly day. There is a big quarry here you can take a look around in. You can also connect this with Isaacs Ridge or I have done a longer walk and linked it with Red Hill.
Canberra Walks – Butters Bridge
This has been a regular in the top parts of these lists. It's dropped down from number two last year. I'm not sure about the access to this area at the moment as the Coppins Crossing entrance is blocked off due to construction work. What I do know is when we went here it seemed a long way from anywhere, but the suburban Canberra is coming closer and closer. I believe there is now some talk about creating a road bridge in this area too.
Canberra Walks – Cotter Bend to Cotter Cave
I've explored a little in this area recently but haven't been back to the cave. You can't go into the cave as it it blocked off, but I would actually like to explore further into the Bullen Range area, maybe on a bike. This post has dropped down from third place but remains in the top ten as well as being in the all time top list.
Canberra Walks – Percival Hill
Another local hill which has remained in the top ten for another year. I made a bigger walk involving a large loop around the local suburbs and taking in a couple of hills. They've done a bunch of work on the edge of the hill but you can still access it at the moment.
May Madness Footbag and Hacky Sack Competition
This was a footbag event I ran during the lockdown time. We were able to do a bunch of interesting things during the year, including video sessions and even an online World Championships. Tihs was focused on consecutive kicks and we had some very fast entries.
World Footbag Championship Routines 2000-2020
This was a collection of the winning routines over the last two decades. Of course that's going to feature a lot of Vasek Klouda. If you like these kind of collections, follow the Footbag account on Twitter, I have posted a few threads recently of similar content.
Thanks for tuning in during the year. These were the most popular posts for 2020. I'm hoping to do some bigger walks this year, with some more time spent in Namadgi and Tidbinbilla. Hopefully there will be plenty more footbag content and hopefully the year goes a bit better next year for people around the world.