Walks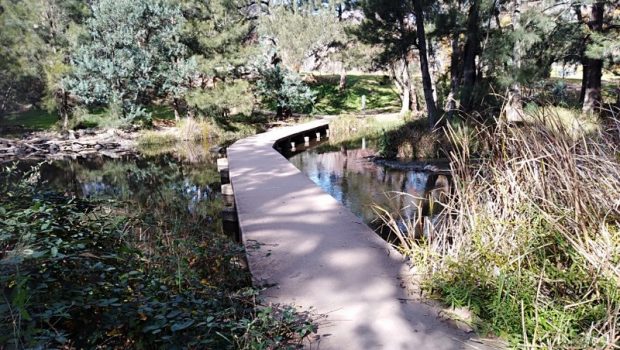 Published on June 20th, 2020 | by Daniel Boyle
0
Canberra Walks – Cotter Avenue – Cotter Bend
It is an easy walk from Cotter Avenue to Cotter Bend.
One of the most popular of the Canberra Walks posts has been the walk from Cotter Bend to Cotter Cave. This walk is an easy addition and can easily be done in a stroller. You may even see some emus.
It had been a long while since I had been out to the Cotter area, probably not since sometime last year. Fires and pandemics will put a bit a stop on travel even very far out of the home.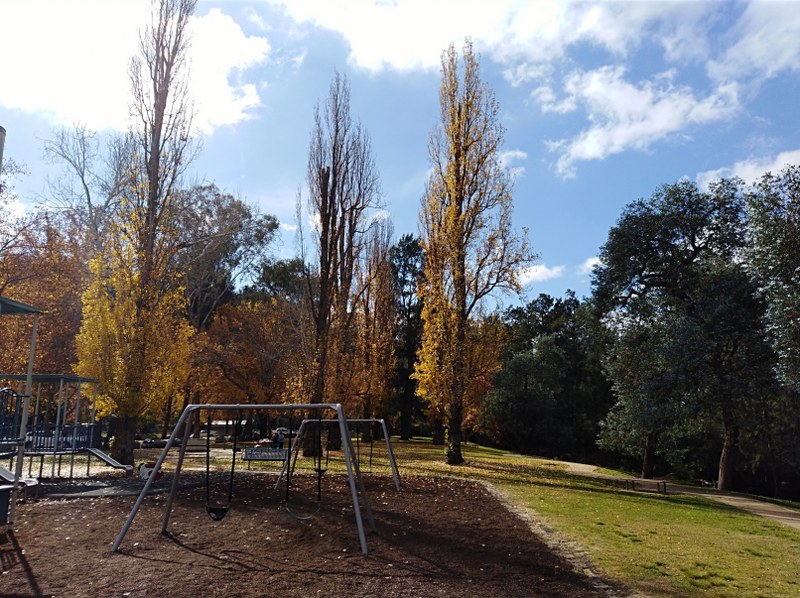 We started at the playground at Cotter Avenue. There are a few walks to do in the area, with the main one giving a view of the Cotter Dam wall. On this day I chose to go in the other direction and head for the next picnic area at Cotter Bend.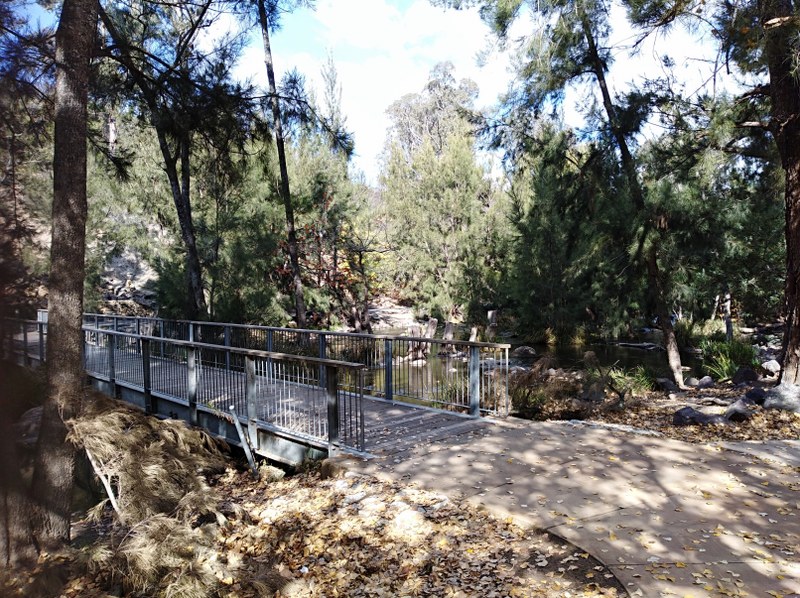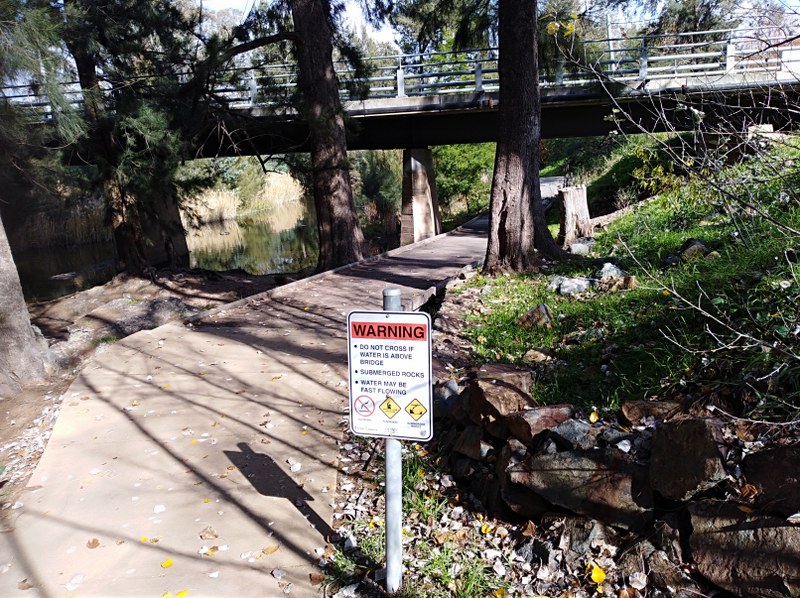 Once you cross under the first bridge, there are a couple of options. You can either cross a small bridge, or keep on going. In the end it all joins back together, so you can either make a full loop or walk part way and come back around.
We did a bit of both, crossed the first bridge, came back, then made the circuit around.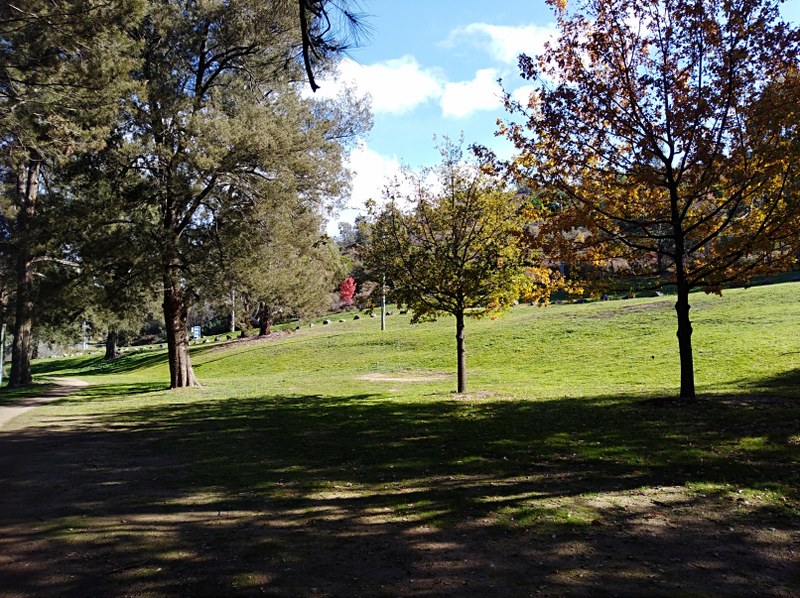 We were able to stop for a bit of picnic and then come back over that same bridge. It was there we came across a couple of emus.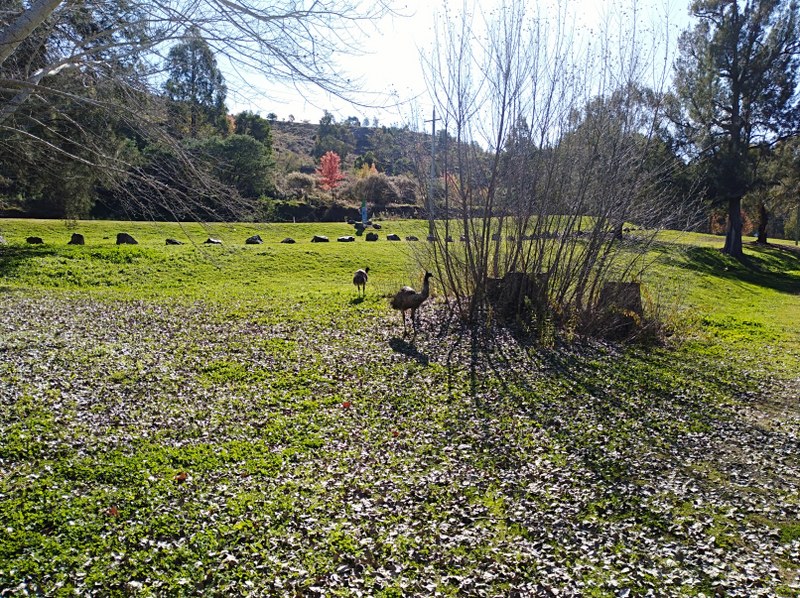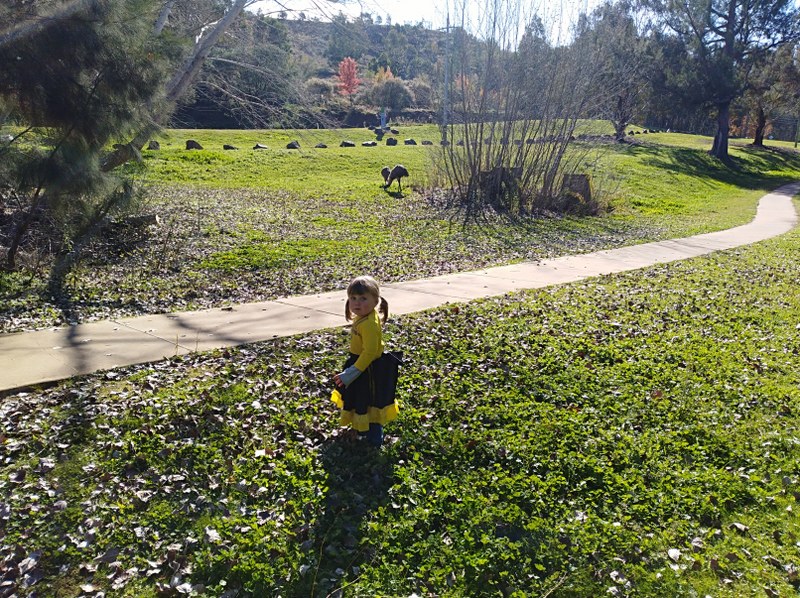 They are in this area quite often, you will even sometimes see them closer to the playground but I think this part is where they hang out the most. There's another small bridge that will take you into the main Cotter Bend area. Around this point you can take the option for walks further afield such as to the Cotter Cave and elsewhere.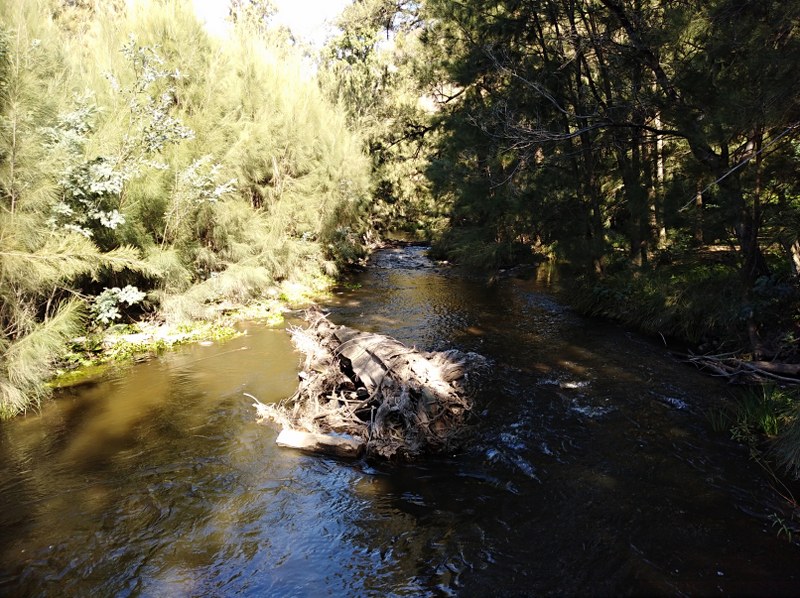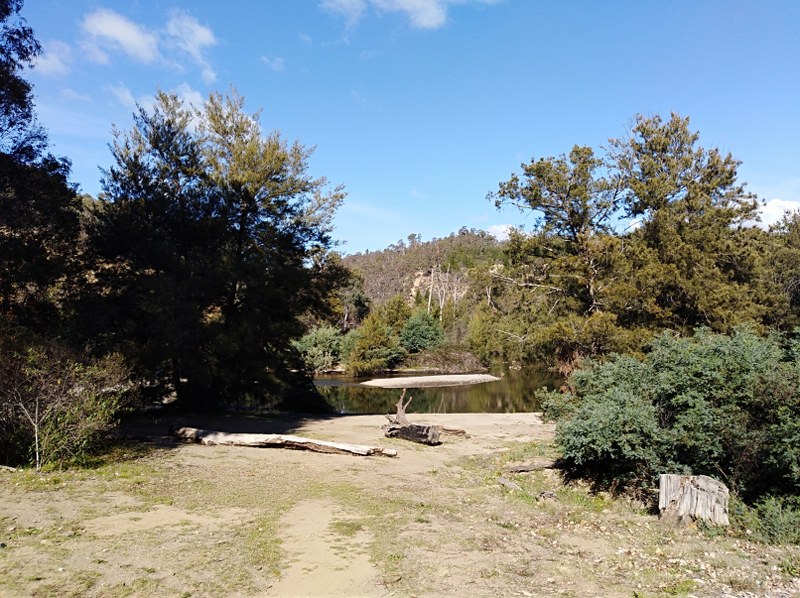 We decided not to even dip a finger in the water as it was looking a bit too fresh for my liking. It's coming to winter time, so need to add frost bite to concerns about emus.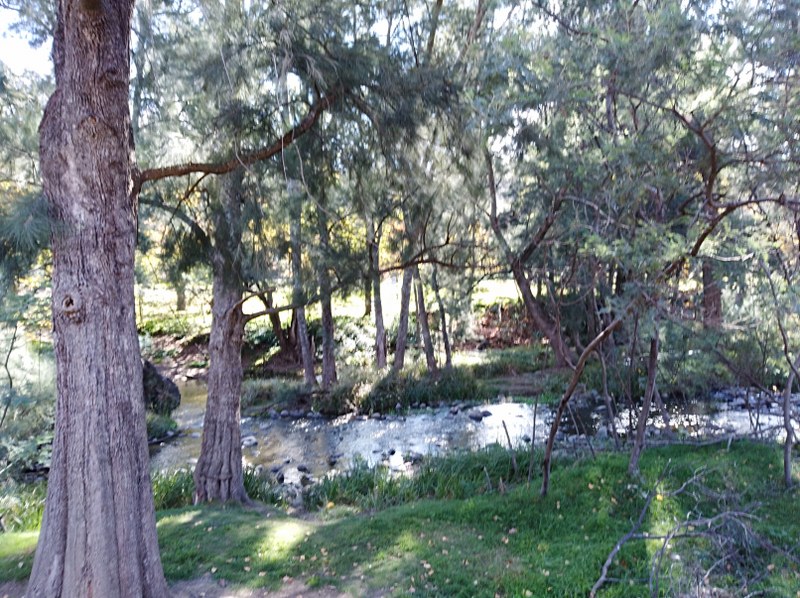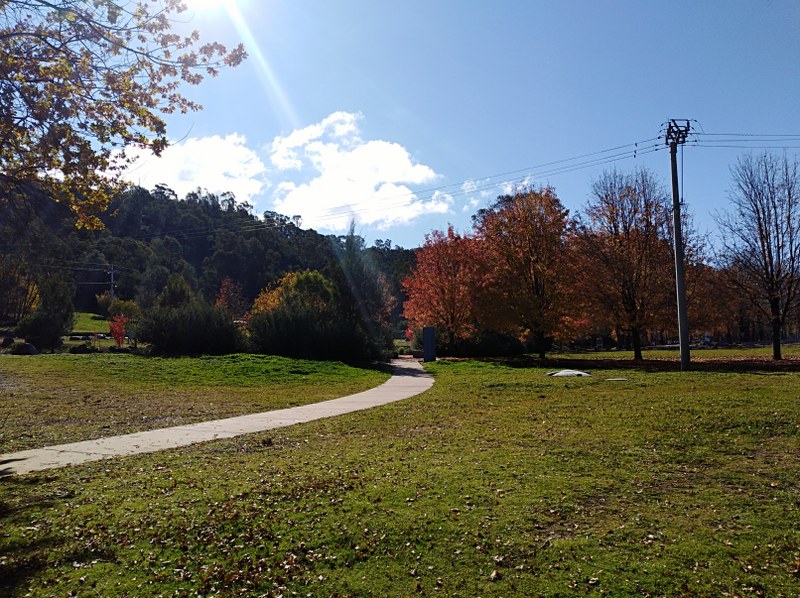 There were some good chances to see the autumn colours, so the timing was just right. My original idea had been to go up to Mt Stromlo and have a wander through the old observatories. That plan was out of action when we reached a closed boomgate.
Where we did go on the way home was the reasonably new park at Denman Prospect. It looks like it still has some parts to be built but it was a new playground experience. I've passed by a few times before but never had the chance to go in and have a look.