Football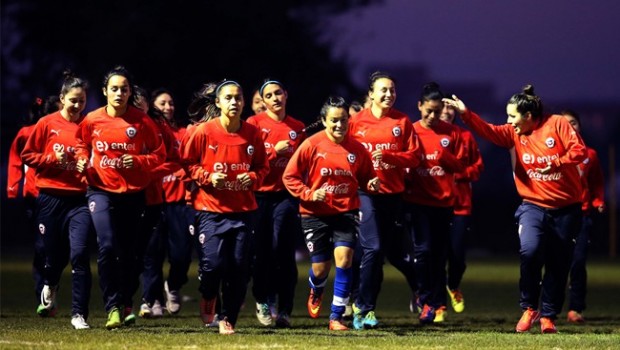 Published on August 23rd, 2014 | by Daniel Boyle
4
Christiane Endler Leads Chile's Copa América Nomination
Chelsea's Christiane Endler will lead the way for Chile when they travel to Ecuador for the Copa América. 
The tournament will take place in Ecuador from September 11-28, with two places at the World Cup in Canada up for grabs. The third place will enter into a repechage against a CONCACAF team to look for a place in Canada.
Colo Colo, with eight players, provide a bulk of the squad, which is led by from albas captain Endler. After taking the contract with Chelsea, Endler became Chile's first professional player, and has become the top stopper for the English club.
Colo Colo have been the dominant force in Chile's futbol femenino world, with their 5-2 victory over Santiago Morning leading them to an eighth consecutive title.
The full squad can be seen below.
Goalkeepers
Christiane Endler (Chelsea Ladies)
Fernanda Cárdenas (Colo Colo)
Natalia Campos (Universidad Católica)
Defenders
Bárbara Muñoz (Audax Italiano)
Carla Guerrero (Colo Colo)
Leticia Torres (Universidad Católica)
Loreto Rojas (Audax Italiano)
Tatiana Pérez (Santiago Morning)
Camila Sáez (Colo Colo)
Su Helen Galaz (Santiago Morning)
Midfielders
Francisca Lara (Colo Colo)
Yorky Arriagada (Audax Italiano)
Karen Araya (Santiago Morning)
Yanara Aedo (Colo Colo)
Daniela Pardo (Santiago Morning)
Maryorie Hernández (Palestino)
Fernanda Pinilla (Audax Italiano)
Yessenia Huenteo (Colo Colo)
Melisa Rodríguez (Colo Colo)
Forwards
Francisca Moroso (Colo Colo)
Fernanda Araya (Universidad de Chile)
Daniela Zamora (Universidad de Chile)