Football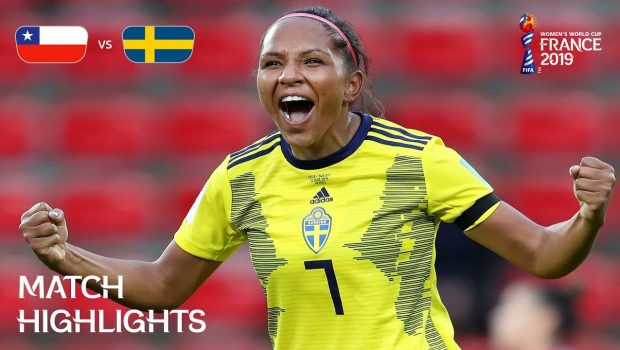 Published on June 15th, 2019 | by Daniel Boyle
1
Chile Taste Defeat on World Cup Debut
Chile opened their World Cup campaign with a 2-0 loss against Sweden.
With a string of strong saves by captain Christian Endler, Chile opened up their World Cup campaign against Sweden with a 2-0 loss.
After a Deadspin article panned Chile's chances, La Roja Femenina were able to keep in touch with the Swedes for much of the game, with scores locked at nil all for 70 minutes before the match was called off for extreme weather.
After a 45 minute break, the teams returned to the field and the Swedish squad finally found a way to get past Endler. Before full time, Kosovare Asllani and Madelen Janogy had found the back of the net.
Things don't get any easier for the Chilean squad, with the powerful USA waiting after a record breaking victory over Thailand. Chile will round out the group against Thailand.
In an interview with CNN, PSG keeper Endler talked about the passion that has increased, particular since Chile hosted the Copa America, as well as building specialist schools for girls in her homeland.
A change may be in the air in Chile. She finished the interview with the following statement.
"It feels like doors are opening for other women to realize their dreams and not only in football. There are things that can be achieved with hard work and effort and I think we can help many women, to fulfill their dreams."