A2ZACT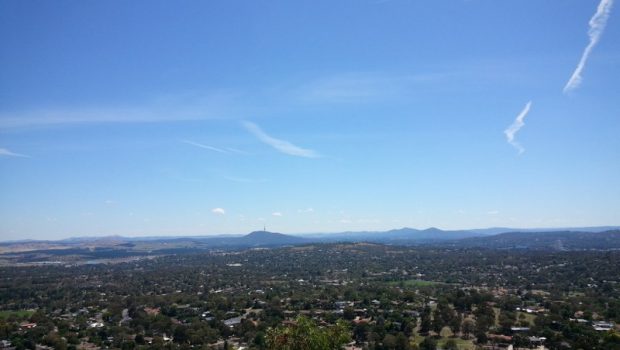 Published on May 1st, 2021 | by Daniel Boyle
2
A2ZACT With Brent Ford – Curtin
Curtin takes its name from wartime Prime Minister John Curtin, it is part of the Woden district.
Curtin is named after John Curtin, Australian Prime Minister between 1941 and 1945. Its streets are named after state premiers. #A2ZACT pic.twitter.com/FZuAM1JHDz

— Brent Ford (@BrentFord26) January 30, 2021
Canberra's Brent Ford continues on his alphabetical running journey and I have been a little slack on my documenting of each suburb, hopefully I can get things back on track, this is the last of the "C" suburbs.
Curtin takes its name from John Curtin, 14th Prime Minister of Australia. He was in control during 1941-1945, with Australia in the midst of World War 2. He died in office before the conclusion of the war, but is remembered for bringing together the Labor Party before putting Australia onto a "total war" footing, with plans for reconstruction measures brought in once the war was finished. Among the changes made during the war time was the introduction of Daylight Savings Time, something that still exists today. Although it is something that had been brought in during the First World War and then came and went again.
Born in Victoria, he  He is remember by the Curtin University in WA, there is a sculpture in Barton of him and Chifley walking together. There is also the John Curtin School of Medical Research at the ANU. He is the only West Australian representative to be PM.
The suburb itself is quite a leafy suburb, Brent's run made a good loop around the area. Like many suburbs in Canberra, house prices are going up and up, with the suburb record recently broken. There has been a lot of talk about the redevelopment of the Curtin shops over recent years, which saw the moving on of the Beyond Q bookshop. The suburb celebrated 50 years of action in 2014, with a book made for the occassion.
The network of bike paths around the area are impressive and have stood the test of time. The linked article shows photos from 1989, though the tracks are still looking similar all these years later. There are good links to join up with the Lake Burley Griffin track near to Scrivener Dam, or to travel down into the centre of Woden.