Vlog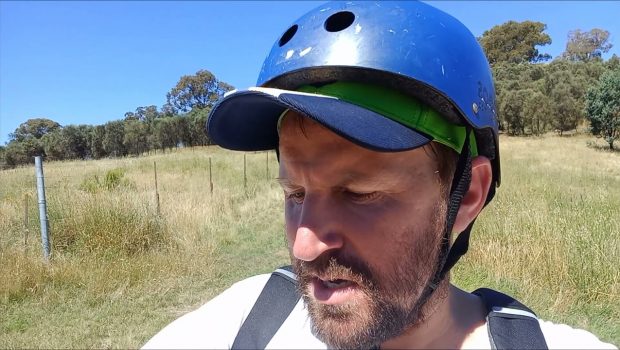 Published on January 24th, 2022 | by Daniel Boyle
0
Capital Eyes – Vlog 82 – Last Ride of the Year
This was the last vlog that I made in 2021, doing a ride around various parts of northern Canberra.
On the day we had planned to do a long walk, but that plan was abandoned. I still wanted to go out for some decent distance, so got on the bike. In the end I got up four hills as part of the process. I started with Percival Hill before heading into Gungahlin and on to Mulligans Flat before continuing into Gooroorayoo. In there I went up both Gooroo Hill and Old Joe. Old Joe made hard going as I went way off track. Eventually I appeared into the sealed pathways, and speeding along the bike track by the Majura Parkway was a large contrast. I was able to go up Mt Pleasant from there and stopped for a swim on the way back. I was hoping to tick off five hills but didn't make that in the end.
Old Joe Trig. Hill number 3 for today's adventure. pic.twitter.com/VIGUCR9pvg

— Daniel Boyle (@capitaleyes) December 29, 2021
65km ride today. pic.twitter.com/ZnOgX3Uwrd

— Daniel Boyle (@capitaleyes) December 30, 2021
As mentioned in the video, I'd like to aim for a 100km + ride at some point in the year. I did a fairly long ride to Tuggeranong a while back, but that fell slightly short of the century.