A2ZACT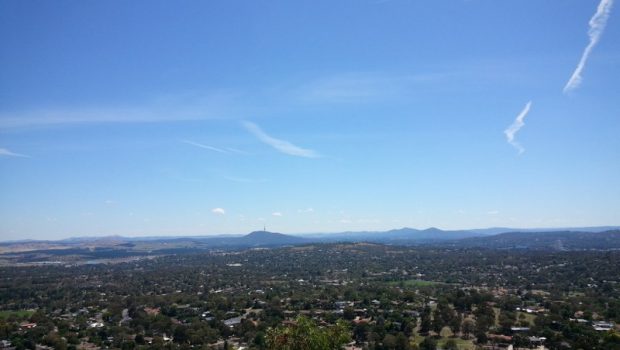 Published on January 12th, 2021 | by Daniel Boyle
3
A2ZACT With Brent Ford – Barton
Barton is close to Parliament House, so could be full of movers and shakers. Brent Ford continues his alphabetical journey through Canberra.
The suburb of Barton is named after Sir Edmund Barton, Australia's first Prime Minister. Streets in Barton are named after Governors. It has a number of heritage sites like Brassey Hotel and Kurrajong Hotel. The Ottoman and Chairman and Yip are amazing eateries. #A2ZACT pic.twitter.com/lGCjgUxxtB

— Brent Ford (@BrentFord26) January 11, 2021
The second suburb under B in the directory and Brent has chosen a course that combines the lakeside and Telopea Park. You can find more about Edmund Barton, or as some called him "Toby Tosspot". Of course, as first Prime Minister of the country, there are various of his archives, including at the nearby National Archives. I have always known he was involved in cricket, however I didn't know about his work in stopping a riot from happening in an earlier touring match.
The Visit Canberra site has a writeup on the Barton Precinct, which is not a term I've heard before, but you can see a bit of information about different restaurants and things to see and do around the area.
I'm actually not certain on this, but I believe Frenzal Rhomb filmed the clip for Bird Attack in Telopea Park.
One fun fact I do know about Telopea Park is that in the Burley Griffin Plan, each of the capital city named streets were meant to finish with a park named after the state floral emblem. So we have Sydney Avenue leading into Telopea Park, but all the other avenues remain without a park at the end. Telopea Park school is one of the longest running schools in Canberra, opening in 1926 as a two teacher school. I did my final prac there a few years ago and it has certainly increased in size.
Apparently Bowen Park is a multi celebration, though Burley Griffin originally had a "Grevillea Place" planned for the area. You can find more about George Bowen, first Governor of Queensland. John Bowen's travels in Tasmania get him a mention on the park too. Lieutenant Richard Bowen is another Bowen listed by the ACT Government. In between fighting wars he came up with the name of Jervis Bay, so he is probably the only one that has any connection to the ACT.
There is a small mini ramp in Telopea Park. Each time there is a skatepark in a suburb I will try to mention it. It is part of a series of small ramps that are scattered around the ACT.
As mentioned in the tweet, there are a number of heritage buildings here, including the Kurrajong Hotel. You can see more photos of Barton area in the Feel The Power blog. The establishment I remember is the Macquarie Hostel, which is now the Realm. We stayed there when I was at school and we came to do some work experience. I did mine at Questacon and remember walking around these streets.
Something I didn't know is that the Grevillea Park area on the other side of the lake, is also considered to be part of Barton. Think of the Boat House restaurant and that area near the Kings Avenue bridge.
To finish this post, here's a collection of old photos of Barton.