Vlog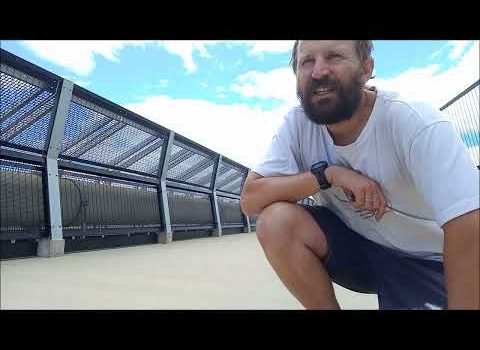 Published on February 27th, 2022 | by Daniel Boyle
0
Capital Eyes – Vlog 85 – Molonglo River Ride
I took a ride around Canberra and ended up following the Lower Molonglo River.
I had a day to myself and just planned to get some decent distance on the bike. The first part of the ride was fairly standard stuff around the local area, stopping by the little dirt jumps in Fraser and heading along the border track that runs out from Dunlop.
From Kippax I decided to head out of town towards the Parkwood area. On Google Maps you can see a road into the new Ginninderry area, but it's still all closed off. I rode out to the end of the road, which is the entrance to Ginninderra Falls, then the long way back to get into the new suburbs. A lot of building work happening there. There is a very good park which I will have to take the kids to in the future.
I mentioned in the video for someone who hasn't been in Canberra for a while, a few of these place names would be quite unfamiliar. I continued out to Shepherds Lookout, with its big views over the Murrumbidgee. You can also see where the Molonglo River joins. At this stage I wasn't expecting to see too much more of the Molonglo. I continued down the hill to the water treatment place and saw an option to enter the Lower Molonglo Corridor.
This track was overgrown and filled with thorns, so it made it fairly hard going, with some steep uphill sections as a bonus. There were occasional views of the river, which are not possible from elsewhere. I eventually came to a small crossing of a stream that led into the river and from there came to a regular fire trail type track, which was better going. It was quite a distance along this track before I arrived near Coppins Crossing.
Molonglo River. pic.twitter.com/0O1OEvRzNE

— Daniel Boyle (@capitaleyes) February 4, 2022
They have built a new area called Namarag, which is another one for the list to go back and visit. From there I was able to cross Butters Bridge, then take a flying downhill run to the crossing. It was so flying coming uphill. By that time I was pretty over it and just wanted to go home. In the end the ride was about 60km, which was no quite as much as I was hoping for. As mentioned, I seem to get in the habit of choosing adventure over distance.
Exploring parts of Canberra I haven't been do is something I like to do, so it was certainly a success on that front.