Vlog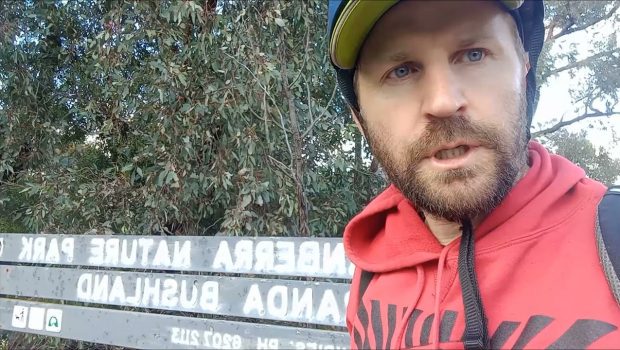 Published on December 3rd, 2021 | by Daniel Boyle
0
Capital Eyes – Vlog 81 – Belco By Bike
Belco by Bike was inspired by Brent Ford's #A2ZACT idea, but limited to going to each suburb of Belconnen on a bike.
Funnily enough, I was looking for this video to add into a different post and realised I had never made a post on the site for the vlog. Mistakes like that end up with double ups on numbers, and if you have a keen eye, you may find there are actually 2x Capital Eyes Vlog 72. (Oops).
Anyhow, it was a bit of a brainwave during the lockdown, as you tend to come up with. Though in practice, I think we were back to some form of freedoms, particularly around exercise, by the time I got into my little Belco by Bike project. While riding around, I've come up with another little idea, and I would like to document all the various bike jumps that are either long term or have popped up here and there over the lockdown. That's for another day.
The beauty of having done the writeups under the A2ZACT journey means I can easily link to them and give a few fun facts along the way. One issue is you get suburbs that are close together in distance, but then have to backtrack to cover them in the alphabetical order. You can find some more about the bike track running from Aranda down towards the lake in this post.
My first ride I made tracks for Aranda. Aside from being at the start of the alphabet, it's also the first suburb that was opened up in the Belconnen district, there's a plaque representing that just at the entrance to the Aranda playing fields. While Cook is just over the road, that would have to wait for another issue. This first round finished with Belconnen and Bruce. I only covered the "Old Bruce" section, I'll give some of the "unofficial" suburbs such as Fern Hill Park a run in the series to tick them off.
Started riding the suburbs of Belco in alphabetical order. Basically a copy of @BrentFord26 #A2ZACT rounds, but just Belconnen on a bike. Aranda, Belconnen and Bruce today. pic.twitter.com/dHdMiNJ0NZ

— Daniel Boyle (@capitaleyes) October 16, 2021
Since this video I have done other trips to Charnwood and Cook, and then another trip to Dunlop. They will have to make it into other vlogs in the future.