A2ZACT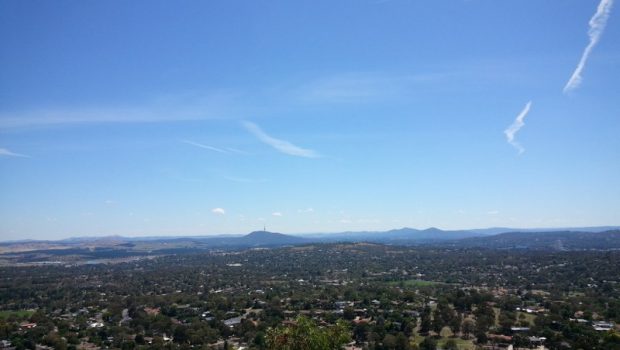 Published on May 1st, 2021 | by Daniel Boyle
0
A2ZACCT With Brent Ford – Deakin
Brent Ford continues his Canberra alphabetical running journey, with Deakin being the first D suburb on the list.
Deakin is named after Australia's second Prime Minister Alfred Deakin. It includes the official residence of the Prime Minister, The Lodge, and the Royal Australian Mint. It's also home to the Canberra Deakin Football Club. #A2ZACT pic.twitter.com/afQ69hAvpj

— Brent Ford (@BrentFord26) January 30, 2021
It would have been handy as it is a neighbouring suburb of Curtin, the most recent suburb on the list. Often the next suburb alphabetically is a long way off geographically. The suburb takes its name from Alfred Deakin, second prime minister of Australia. Alfred had three rounds as PM, serving three times: 24 September 1903 to 27 April 1904, 5 July 1905 to 13 November 1908, and 2 June 1909 to 29 April 1910. Andrew Fisher is the only other to match this number. The regular changing of coalitions and priorities in the early days of a federated Australia meant some leaders only had a short span.
The suburb includes The Lodge and The Royal Australian Mint. There are also plenty of sporting facilities, including the Oval as well as the Playing Fields, which have regular touch footy competitions running. The early days of the Australian Institute of Sport swimming program were run at the Deakin Pool. You can also find some of these older style exercise equipment through the suburb.
Near the oval is the Deakin Anticline, a geological throwback. With light rail heading to Woden some time in the future, here is a reminder that Deakin already had light rail long ago. This was used to bring the clay to the Yarralumla Brickworks and continued towards Kingston. In this link, you can take a look back at Deakin in the 1950s.
The suburb extends right up to the edge of State Circle, with parliament house being in its own suburb of Capital Hill. There is also access to Red Hill. There is a large sculpture of Deakin's head as parting of the local shops. In Mildura, he is honoured after he started the Mildura Irrigation Scheme. Deakin University in Melbourne takes its name after him, and this article talks about taking Deakin's support of the White Australia policy into account.