Footbag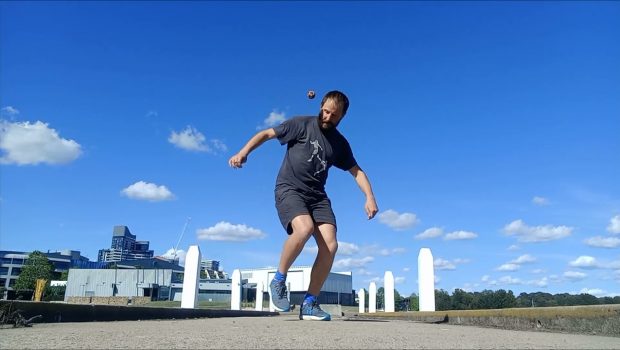 Published on December 3rd, 2021 | by Daniel Boyle
0
2021 Footbag Joulukalenteri – Day 3 – Daniel Boyle – Belco 2617
Belco 2617 was my entry into the 2021 Footbag Joulukalenteri. I am running the calendar this year. I have been able to submit something each year since 2014.
The idea of this video was to focus on the local area. One day I had some spare time with the car at the mechanic, so took a walk around the Belconnen area. The scenes were set mainly by Lake Ginninderra as well as in the Margaret Timpson Park, better known as the Belco Ledges skate spot. I made the most of what I could with the Belco 2617 theme. I have been exploring the area a bit more by bike recently.
The song in the video is 4 Dead – 48 Cemetery. This song is named after an old bus route, which ran from Belconnen to the Cemetery near Mitchell, with a wide variety of stops along the way. That run does not exist anymore, but it was always fun to see the 48 pass by and say "LET'S GO" like at the start of the song.
I have lived in Canberra on and off for quite a long time now, and most of that time has been centred around the Belconnen area, firstly through my time at uni and more recently in our venture into suburban life.
View this post on Instagram
Intermediate Link of the Day Heel Wrap>Dragon
Advanced Link of the Day Food processor>Frigid Paradox Flux