Snow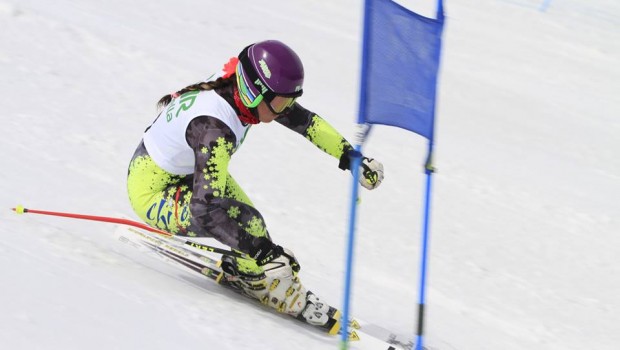 Published on February 19th, 2014 | by Daniel Boyle
4
Interview – Winter Olympian Noelle Barahona
Sport/Life had a chat with Chilean skier Noelle Barahona. Despite her young age, Barahona is already a triple Olympian at 23.
This is your third Olympics, what sort of advice have you given to your teammates?
My teammates have for sure given me more support and advice than I could ever give them. They are great friends and skiers and they have proved that in these Games. The only thing I could tell them is to breathe deep and control those nerves of standing at the start gate and looking down at that sea of people that are looking at you. In the end it doesn't matter who you ski for, the most important thing is to ski for yourself.
– You have said Chilean winter athletes need continuous support throughout the four years. How do things work now?
In general, we athletes have to pay for all our training and racing costs. Our parents have to put all the money from their pockets so that we can do this sport and go to college at the same time. The federation only helps us paying for one (sometimes two) coaches. The problem is there were 5 girls in the national team this year and we are all at different levels, so we all have to race different races. I'm here at the Games now with the only coach we have, while the three other girls are in France with a substitute coach.
Next week the girls will go to Junior World Champs and I will have to sit around and stare at the roof for a week because I won't have a coach. It always works like this. The past 6 months I got my expenses paid for, but that was because I earned the Olympic Scholarship, awarded by the International Olympic Committee. I can count with one hand the amount of times I've received money from the Federation.
– You are representing La Parva – is there a good rivalry between the different ski centres in Chile?
We don't have any rivalry between athletes in the same team. I mean, of course I want to be the best, but that depends on me and not on them. If I ski the best I can ski and someone from another team still beats me, I will be insanely happy for them. The goal here is to improve my personal skiing. I want to help other girls from Chile who have dreams like mine to achieve them. We need to make this sport grow and if I can help do that, I will do my best to do so.
– How do you feel about your performances in Sochi?
I think it was a decent performance. I might have expected a bit more in the GS race. I was 7 seconds behind in one run and 5 in the other. I would've been pretty satisfied with 5 seconds in both. I had a crash in the first competition of the Games which gave me pretty bad back pain (which is still there) but its good to fall and get up immediately. Not think about it and get on with it. I think that all these things give me strength not only in my sport but also in life. I feel that I'm quite ready to kill it at whatever comes next.
– What is your training process and what would you like to change about it?
We train on snow about 8 months a year. On snow means not in Santiago, which is tough because I only get to see my family and friends 4 months a year. The other 4 months we do workouts in the gym (Clinica Las Condes) usually twice a day. Sometimes it gets hard being so long away from home. I'm lucky enough that my family can afford to visit me on the road. They come to all my big events with their Chilean flags and all.
However, my older sister has Angelman Syndrome. This is a genetic disorder similar to Down Syndrome but a bit more severe, where she can't talk at all and needs day round assistance to live. She can't really leave the house much aside from school and her usual activities. This means I only get to see her 4 months a year, tops. I wish, more than anything, that one day she could come watch me race, or ski with me. She's such a beautiful spirit and it just doesn't seem fair to me that she has to miss out on so much.
– Do the visiting athletes from other teams have a positive influence on Chilean winter athletes?
I guess Chile is one of those countries that people stare and think "do they really have snow there?" as if we were a Caribbean city or something. Athletes around the village do this thing were we collect pins from different nations. I ran out of pins from Chile on the very first day and people ask me daily for pins. I think it's awesome that even though we don't have any insanely good athletes winning medals, still other countries recognise the effort we put into coming here.
– You already have three Olympics at 23 years old – how many do you think you can go to?
I started doing these at a really young age. My first Games were at 15 years of age. I was born November 30, so right on the limit of age to even be able to qualify. After Vancouver the International Ski Federation changed the age limit to qualify and it is now 16. So for the rest of eternity I will be the youngest alpine skier to ever compete in the Olympic Games. That is kind of cool. I really do hope I can do at least 5 of these. 31 seems like a rational age to quit. So does 36 🙂
A big issue in Chile is the cost of training as well as the cost of basic access – how can this be changed and how would it benefit the Chilean sports scene?
Coming here to Sochi I have noticed how much effort the government has put into pulling off these games in the best possible way. After the Games, athletes from Russia will have access to impeccable sports facilities, which will increase physical activity immensely. The Chilean government has put close to no money into snow sports. Even the streets to access the mountain range are in very poor state. It's really difficult to get investors massive enough to improve every single ski resort.
I think the help has to begin with the government and then work from there. We need more athletes in Chile. Everything in the government and with the country is going in the right direction. With economical growth over the past few years. Chile has become a country that many people look up to. Now we need the people in Chile to play the part too. What better way to do that then creating healthier lifestyles and more athletes.
– How do the winter sports fit in with the Chilean sports landscape. Do you have much to do with athletes from other sports?
Winter sports are kind of the outcasts of the chilean sports community. All the summer sports get to share experiences together with the Panamericanos or the Odesurs and what not, we don't get to share in any of those events. In December 2013 we got invited to La Moneda to a sports awards ceremony. We sat there in the public feeling like aliens. And while they gave awards to about 100 summer athletes we sat there watching them walk up. One of the criteria to get awarded in the ceremony was to have won a medal in the Sudamericano. In the alpine skiing South American Cup I was first.
– You come from a sporting background from both of your parents…how has that helped you?
Being raised in a household full of athletes (my grandfather Felipe Neder was a car racer) has given me a different mind set. My mom made me learn every possible sport when I was growing up. Everything from soccer, to tennis, to skiing. Some I loved and some I hated. But she wanted me to learn everything so that then I could have the opportunity to decide on my own what I wanted to do with my life. She taught me everything about perseverance and going after your dreams.
I think having a sister with special needs also inspired me to become what I am. I would look at her and think about all the things that she must miss out on because of her syndrome. If I could give it all up and give it to her I wouldn't think it twice. It makes me so sad to think that there are so many people who have the opportunity to do so much and instead just sit on a couch all day and watch TV. Don't get me wrong, I sit and watch too, but sometimes it's also good to get up and explore the world.
– Do you think Chile could ever host a Winter Olympics?
I think we have the potential to host Winter Olympics but are unbelievably far from it. I guess only Putin is capable of pulling it all off in 2 years time.
– What do you think the federation could improve to build winter sports in Chile?
I don't know really how the Federation works. I guess as an athlete it's not my job to know everything that is going on back there, but I sure would like to know some more. I have no clue what the efforts are to get money to help us improve. I have some friends who run big companies in Chile and they tell me the Federation has never come to them to ask for help.
When I signed the contract to be in the National Team for this period the contract stated that with my FIS points (skiing ranknig) I was designated to receive 100% funding from them. I understand that they don't have money, but then they shouldn't make a promise they can't keep. I haven't seen 1 peso from the Federation since I signed that contract. It's confusing to me where the money they receive from the Olympic Committee and from the government goes to.
You can find Noelle on Facebook, Twitter and Instagram to find out more and show support for Chile's winter athletes.