Snow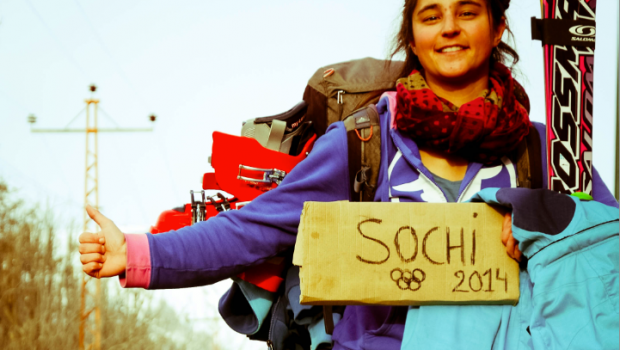 Published on February 21st, 2014 | by Daniel Boyle
1
Accident Leaves Stephanie Joffroy out of Sochi
A crash in the quarter finals saw Stephanie Joffroy carried off the Sochi skicross course.
Joffroy was the last of the six Chilean competitors to take to the slopes in the Sochi Games, with the skier, who also has French nationality, looking to make her mar on the skicross course. Instead, the always unpredictable event left its mark on the Chilean, who crashed out and had to be carried off on a stretcher.
On her way out, the 22-year-old gave a wave to the crowd, showing that she remained conscious. Joffroy had advanced through to the quarter finals after finishing second in the previous race.
Joffroy's fundraising efforts included raffles in the middle of the qualification process, as well as working as a ski instructor in order to reduce the costs of using the slopes in both Chile and Europe.
Canada went 1-2 in the race, with Marielle Thompson finishing ahead of Kelsey Serwa. Chile's final competitor will be Noelle Barahona, whose last remaining race is the slalom.
Stephanie Joffroy, CHI was skiing really well, but now it looks like knee injury. Hopefully not too serious. #skicross #toomanykneeinjuries

— skicross.fi (@skicrossfi) February 21, 2014
Next ski cross race and another nasty-looking accident for Stephanie Joffroy of Chile – she too is stretchered away: http://t.co/NEJBceM9qz

— insidethegames (@insidethegames) February 21, 2014
Sólo los que hemos terminado una cancha en camilla, sabemos lo que se siente… Fuerza Stephanie Joffroy!!!

— María Pía Fouilloux (@piafouilloux) February 21, 2014