Footbag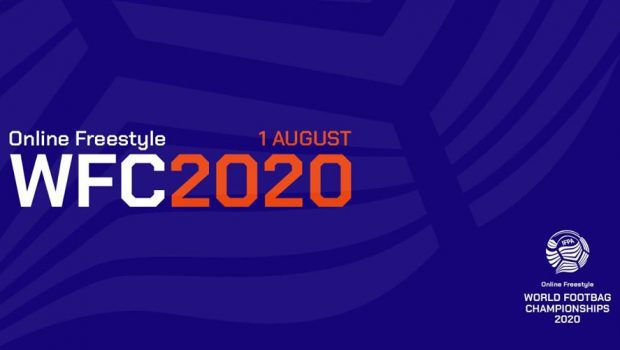 Published on May 18th, 2020 | by Daniel Boyle
6
Freestyle Footbag Worlds 2020 Goes Online.
Footbag Worlds 2020 will be a unique event, with the competition taking place in an online format.
With a global pandemic reducing sports around the world to a standstill, the 2020 Footbag World Championships will be held online. This will give the opportunity for players from around the world to compete from their own home.
Vasek Klouda made a return to the top of the podium in 2019's event in Poland.
After having absolute dominance over the sport during the 2000s, more recent years have seen the Czech legend not giving strong performances but having to share in the medals. Last year he looked hungry for victory and wiped the challengers away in most events.
The Shred 30 event is a points based events, with fast speed and unique tricks giving competitors the highest scores.
The Sick 3 event requires players to combine three tricks together to make the best combo.
Registration is available now, with the following timeline to guide players.
Event schedule
16th May: Rules Announcement and Open Registration
26th June: Shred-Off Submissions deadline (all categories)
26th June: Registration deadline
3rd July: Shred-Off Qualification pools deadline (all categories)
4th July: Routines Qualifications and Sick3 qualifications deadline
10th July: Shred-Off Top16 (Open)
15th July: Shred 30 Submissions deadline
17th July: Shred-Off Top8 (all categories) deadline
20th July: Routines Finals deadline. Sick3 Finals deadline
24th July: Shred-Off top 4 (all categories) deadline
1st August: Live Worlds 2020 Final Show – All finals, Award Ceremony and BAP induction
Registration for Worlds 2020 remains open until June 26 through footbag.org
The events will be Routines, Shred 30 and Sick 3, which will follow the regular rules of an in person event, while the "Shred Off" event will have players sending through a video of their moves within a certain time limit. The time limit changes throughout each round.
The final show will be held on August 1 with live commentary. Hopefully the online aspect to the event may have some familiar faces returning to the Worlds stage who may not have been able to make the event in person.
There are a number of other online competitions underway, including the Consecutive Kicks competition.