Footbag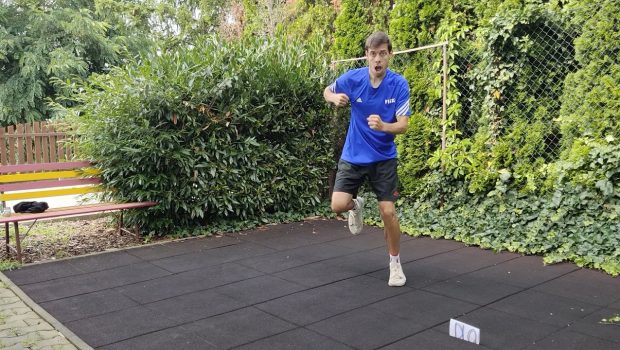 Published on August 20th, 2021 | by Daniel Boyle
0
Footbag World Championships 2021 – Routine Finalists
The Footbag world championships are reaching a conclusion, with the finalsists decided in most events.
With the pandemic still disrupting international travel, the footbag world championships have gone for another online event. With the world thrown into chaos last year, a group of players and organisers came together to make sure an event came together, and it was a resounding success.
This year, the ten finalists come from a diverse field. China's Bruce Li has made a big impression with his jianzi moves, while the usual suspects Honza Weber and Vasek Klouda sit at the top of the seedings.
View this post on Instagram
You can see the following thread unrolled here. Below will show you tweets with the videos of each player.
1. 🇨🇿 Jan "Honza" Weber – https://t.co/tWt7TMMemC – Defending champion. 3 x world champion

— footbag (@footbag) August 20, 2021
2.🇨🇿 Vaclav Vasek Klouda – Many many times World champion – https://t.co/tCOoSxQ7za – still going strong after all these years

— footbag (@footbag) August 20, 2021
3. 🇺🇸 Ken Somolinos @Somolinos – https://t.co/lGlzVOUlHX – playing through some tough weather in Colorado but doing a great job

— footbag (@footbag) August 20, 2021
3. 🇺🇸 Ken Somolinos @Somolinos – https://t.co/lGlzVOUlHX – playing through some tough weather in Colorado but doing a great job

— footbag (@footbag) August 20, 2021
🇯🇵 5. Taishi Ishida – Talk about Mr Consistent! https://t.co/arwZ9paKlz

— footbag (@footbag) August 20, 2021
🇨🇿 6. Patrik Černý – Really impressive smooth routine from another world champion Czech player. https://t.co/TzjWqamYh6

— footbag (@footbag) August 20, 2021
🇺🇸 7 Matt Kemmer – It's the smooth style of the IFPA rules director. https://t.co/jrxgLEDssT

— footbag (@footbag) August 20, 2021
🇨🇦 8. Mathieu Gauthier – https://t.co/O29ytD60Iu – having an awesome tournament with impressive results!

— footbag (@footbag) August 20, 2021
🇨🇴 9. Sebastian Ceballos – https://t.co/xlL5pJMf6G – some awesome work from the @FootbagMedellin man. Vamos, vamos!

— footbag (@footbag) August 20, 2021
🇨🇳 10. Bruce Li – https://t.co/s3Fr7lm3zL – well deserved after all his efforts developing #footbag in China. How about those no look back kicks!

— footbag (@footbag) August 20, 2021