Footbag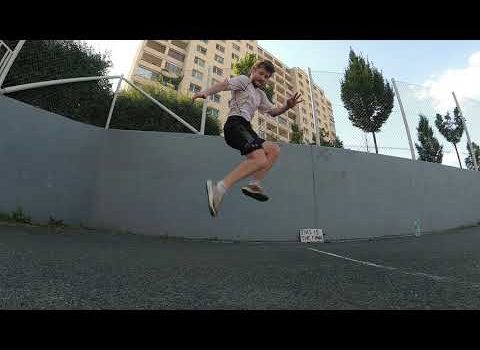 Published on May 24th, 2023 | by Daniel Boyle
1
Dominik Šimků Raising Funds to Compete at World Footbag Championships
Czech footbag player Dominik Šimků is currently raising funds through the GoGetFunding platform, aiming to raise funds to attend the World Footbag Championships in Medellin, Colombia.
The 2023 World Footbag Championships will be held in Medellin, Colombia. Dominik Simku is among the players hoping to attend.
He has set a target of 1600 Euros to cover the expenses of travelling to the tournament. Simku has been one of the most impressive players over recent years, setting a high standard of consistency mixed with very difficult tricks.
He won the first edition of the "Shred Off" event, made for the online World Footbag Championships in 2020.
Dominik wasable to hit each of the "Link of the Day" series, part of each year's Joulukalenteri Christmas Calendar. The opening video of last year's calendar feature footage from Simku and Germany's Christopher Schillem, who has already confirmed he will in Colombia.
To make a donation, head to the Go Get Funding page and follow the links there.
In recent years, a number of footbag players have turned to crowdfunding to reach tournaments. Nick Landes and Jim Penske used the Tilt platform to reach Worlds in Copenhagen, while Colombian players have made use of a number of crowdfunding campaigns to make it to tournaments in Europe in recent years.
Local news reports in 2019 showed that "Colombia had entered the map" in the world of footbag, after attendance at the 2019 World Footbag Championships.
Some of the Venezuelan players are also looking to attend, they have set up another campaign on GoFundMe.
Ayúdanos a participar en el Footbag 2023 https://t.co/cXwHZopUpT les explico a finales de julio se llevará a cabo el torneo internacional de footbag, y está es mi oportunidad de oro para participar. Compartiendo también se ayuda, porfa y gracias #footbag #footbagnet #footbagworld

— _I Ricky_ (@lui_senricky) February 24, 2023