Football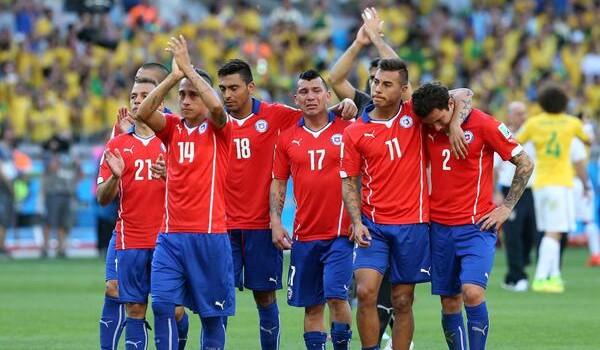 Published on June 28th, 2014 | by John Lyons
0
Reaction to Chile's heartbreaking World Cup exit
The tears of lion-hearted defender Gary Medel summed up how a nation felt after Chile lost their World Cup last 16 match to Brazil on penalties.
La Roja gave the hosts the fright of their lives and came within a whisker of pulling off one of the biggest shocks in World Cup history.
All in all, la Roja turned in a superb performance to match the five-time world champions and can be rightly proud of their efforts. But it was no wonder the tears flowed after the result left such a bitter taste.
Chile boss Jorge Sampaoli said: "It´s very hard to accept because we were convinced we could achieve it. We played toe to toe with the candidates to win the World Cup for 120 minutes.
"Although we lost, the players have entered into the history books because they represented their country in an incredible manner."
Captain Claudio Bravo, who showed why he´s been snapped up by Barcelona with another excellent display, said: "We have a feeling of immense pride for what we´ve done."
Juventus midfielder Arturo Vidal added: "We tried to give our all, to fight for a dream. We gave everything we had on the pitch."
Bandaged up and fighting every lost cause as if his life depended on it, Cardiff's Medel typified Chile´s efforts.
The Pitbull said: "I only wanted to play. With one leg, I would have played just the same."
That pride and determination makes you think Chile will taste success in the future, especially combined with the quality they have.
Sampaoli added: "In the future, we will think about the Copa America (in Chile next year). Now is not the moment."
He´s right about that. Now is the time of pain, but also pride. Although it may not seem so now, the future is bright.