A2ZACT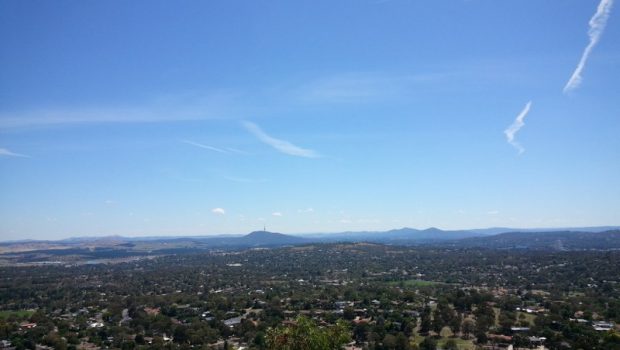 Published on January 10th, 2021 | by Daniel Boyle
2
A2ZACT With Brent Ford – Aranda
With the completion of Aranda, Brent Ford has ticked off all the As of Canberra suburbs. This is the first venture into the Belconnen region.
Aranda is named after the Arrernte tribe of Central Australia, previously known as Arunta, which means 'White Cockatoo'. The streets in Aranda are named after Aboriginal tribal groups from around Australia. Bolt Bar is a hidden gem of the suburb. #A2ZACT pic.twitter.com/Gx371mhTDj

— Brent Ford (@BrentFord26) January 10, 2021
I can see the course took Brent through the Aranda Playing Fields, which is where Raiders fullback Charnze Nicoll-Klokstadt was training during the lockdown times. As mentioned in the tweet, the Bolt Bar and Two Before Ten cafe at the shops are hidden gems. It's not so long ago that those shops were basically abandoned. Aranda was the second suburb in the Feel The Power blog, and as mentioned there at the time, there were no shops.
If you get a bit further afield you can head to Aranda Bushland and Aranda Snowgums, though these are not technically part of the suburb. Some of the parts of the suburb have quite high elevation, you can pick up some speed coming down on a bike. I have also heard they have extended the Bruce Ridge mountain bike trails across the Belconnen Way now. You can find out some more about the history of the suburb at the Aranda Primary School website. It was the first suburb to be built in Belconnen.
You can see some more walks around the suburb on the Canberra Dog Walks site.
I'm not sure if it's still standing, but there is a DIY skatepark built by BMX riders near the fire station. You can see a bit of action from the opening in the video below.
Something I found out while looking for information on this, though not Aranda based, is that Charles Sturt received a grant of land closer to the river and called it Belconnen, which is where the suburb name comes from.