A2ZACT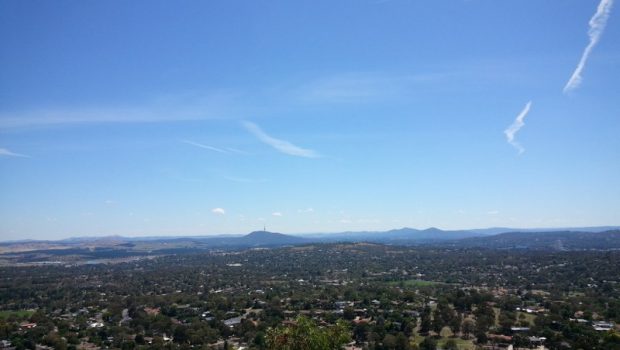 Published on January 14th, 2021 | by Daniel Boyle
1
A2ZACT With Brent Ford – Belconnen
Aside from being the name of the district, Belconnen is a suburb in itself. Brent Ford explores Belco.
The streets in the suburb of Belconnen are named after Lord Mayors and Mayors. Bruce Armstrong's Owl Sculpture is one of the most iconic aspects of a suburb that borders Lake Ginninderra. #A2ZACT pic.twitter.com/M6697SRn0x

— Brent Ford (@BrentFord26) January 13, 2021
The Belconnen name comes from the Belconnen property, that was selected by explorer Charles Sturt and later became part of some other properties that will be familiar names of other Canberra suburbs. The big picture objects in Belconnen are of course the well-known Owl, a giant mushroom within the Belconnen markets. You also have the entirety of Lake Ginninderra within the bounds of the Belconnen suburb, which makes it quite large in area.
Much of the lake is filled by parkland, including the Belco skatepark, John Knight Park, the park with a road for kids to ride their bikes on and a number of smaller playgrounds.
After going to John Knight Park many times, I recently read the sign there to find that John Knight was a senator that fought to keep that area mainly parkland and who died quite young. Across the bridge from the park you can have a beer at The Lighthouse or eat at about a thousand takeaway joints. You can also find out more about the origins of the Emu Bank area.
Further up the hill behind the mall, you have places like The Basement and The Pot Belly and various memories of other live music venues that no longer exist.
The Belconnen Mall itself has plenty of stories to tell, having recently passed the 40 years mark and having expanded over recent years. There are a few more Belconnen stories at the CBR Foodie website. There is a great photo essay from the Feel The Power blog. We of course can't forget the Margaret Timpson Park, home to the Belco Ledges. Seems like Margaret Timpson was a big part of fighting for women's rights and also worked at the ABS, which is nearby.
With all the changes to Belconnen in recent years, with more and more apartments appearing by the lakeside, various items have disappeared. Things like the old Bus Interchange and interconnecting bridges, the brutalism of the Cameron Offices.
You can cover a lot of distance around Belco, it looks like Brent has gone fairly direct from the Owl statue, straight down to the lake and on along the shore to the Western Foreshore parkland.
Here's a view from above with some drone footage.