Vlog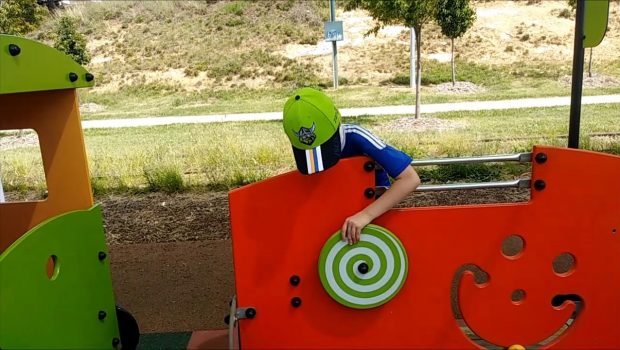 Published on March 6th, 2021 | by Daniel Boyle
0
Capital Eyes – Vlog 75 – Raiders Trial + Enlighten
A Raiders trial match in Queanbeyan and some action from Enlighten is covered in Capital Eyes Vlog 75.
There are a few return topics in this most recent vlog. I have featured Enlighten before. That was quite a way back, I mentioned I was happy to get to ten vlogs. So doing well to continue. We had an early vlog on the Raiders trial as well. The match was certainly not a success, which was a bit of a preview for the season itself.
The previous Raiders trial at Seiffert Oval did not look good for the Green Machine, a 40-0 thrashing against Newcastle who were in a position to collect another wooden spoon. With a rise in the fortunes of The Milk, things were looking better. The fact they were up against North Sydney Bears in NSW Cup made me get there a bit early too. My first Raiders game was at North Sydney Oval (1995ish) and with some family in that area I took a bit of interest in how they were going in those days.
In the end I didn't get much on video of the game itself, only a few moments, there's a good writeup on the game over at The Sportress. Just like they say, bring on the real thing. I've just booked my tickets for the coming week. I've got a membership but it seems you have to book in where you will sit due to Covid restrictions. Josh Hodgson in particular looked fresh coming off a second ACL injury. Hopefully the injury gods are kinder to the Green Machine this year.
Before going to the game we had a go at the Railway Park in Queanbeyan, with the skatepark and some train related play equipment. A lot of that area had a green shade which was a good sign for the game ahead. Covid restrictions meant no canteen facilities at the oval which was a little disappointing. A surprising thing happened on our journey, Nico was wearing his Universidad de Chile shirt, a bloke started talking to us who turned out to be from Chile as well, he turned out to have a Colo Colo tattoo. In some situations that might not go down so well, but he was very kind.
Enlighten was enjoyable. After a big day around town I hadn't really been ready for another outing but it turned out to be worthwhile going.