Vlog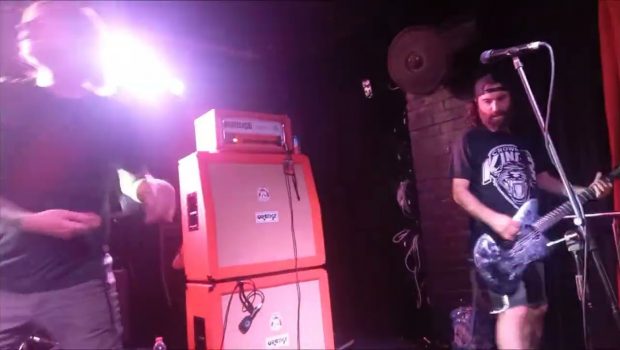 Published on December 12th, 2022 | by Daniel Boyle
0
Capital Eyes – Vlog 97 – Evergreen Terrace
Evergreen Terrace returned to Australia after around 10 years of waiting. The Sydney show was a whole lot of fun.
It was my first time going to the venue Crowbar. They have a lot of good shows there but I haven't had the opportunity to go there. During the day I was able to catch up with a few friends that I hadn't seen a long while, so it was great to keep the energy going from the Sunk Loto show a couple of nights before.
The last time Evergreen Terrace toured Australia, I was overseas when they played in Canberra but managed to make the show in Brisbane directly after returning from Europe.
Previous visits have included a circle pit around the stage at the Green Room in Canberra and various other excitements. This time I was able to get up on the stage. A whole lot of people were up there, but then they had all come down. I thought they were going to tell me I'd had my fun, so get off – but rather they set keep singing. So that was a bit of a surprise.
The band decided not to play anything from the Dead Horses album, which was a little bit disappointing as they haven't been to Australia since that album came out, but it was good hearing a variety of songs from their previous release. It was a fairly small crowd but that seemed to give a better vibe to the show as everyone who was there was excited for the action. The tour was quite weird, if most of the shows weren't on weeknights I probably would have gone to more shows.
The next day I was coming back on the bus to Canberra. I got into town early with the hope of getting an earlier bus but it was already full. I used the time I needed to kill by going to the Prince Alfred Pool. It was very refreshing to swim in the sun after all the action of the weekend.