Vlog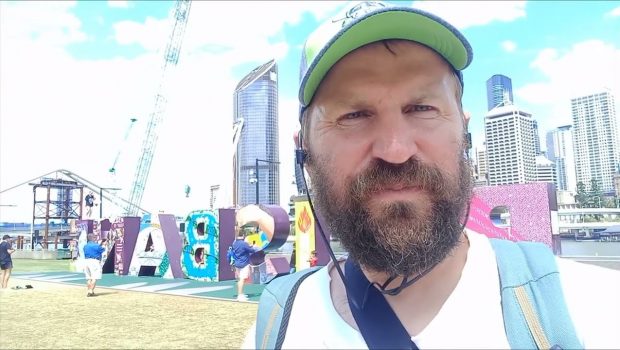 Published on January 22nd, 2023 | by Daniel Boyle
0
Capital Eyes – Vlog 98 – Brisbane and Beyond
The video is mainly from a footbag session that I had in Brisbane with Caroline Birch. I also travelled to Lismore and Lennox Head.
Late in 2022, we had the news that my great uncle Len Boyle had passed away. Dad was already up in the area, staying at Lennox Head and I decided to go up for the funeral as well. I've been looking a lot into historic records of the family but it was good to make some real life connections. Going from Canberra to that area is not so convenient at the best of times, and booking at the last minute around New Year is maybe not the best of ideas.
I made things work with a business class ticket to Brisbane using my points, got to catch up with some friends, play some footbag, then I needed to get to Tweed Heads to catch the bus to Lennox. This meant a long wait and a 4am departure but I got there eventually.
It was good to get another kick in with Caroline, we were able to have a kick around when we visited the Gold Coast last year, and hopefully we'll get some more kicks in this year.
It was also a preview for the hot Queensland weather, as we had a trip to Cairns and surrounds. I've got some more vlogs on the way about that trip. Back to the journey, once I had reached Lennox Head, the funeral was in the cathedral in Lismore. One of the ancestors had donated the altar, imported from Rome. We were able to walk along the beach and have a splash in Lake Ainsworth as well before I got onto another flight from Ballina to Sydney. From there it was onto a Murrays bus and all of a sudden the whirlwind trip was complete.
It was a long way to go for a short time, but I'm glad that I made the effort.