Vlog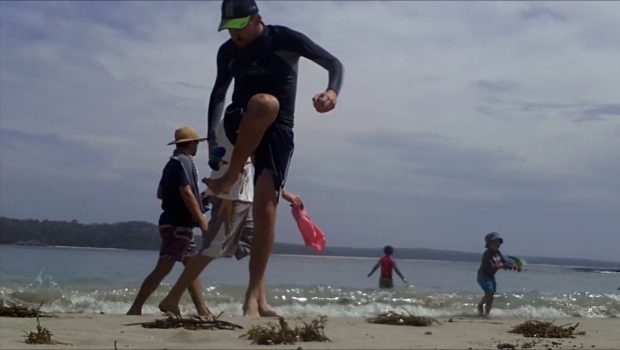 Published on February 22nd, 2018 | by Daniel Boyle
4
Capital Eyes – Vlog 39 – Visitors from Chile (Part 1)
We have had some visitors in Australia, so met them at the airport in Sydney before going on an adventure down the south coast.
The family stayed at Sydney Harbour YHA, so we had a big view of the harbour once they arrived. The next day we wandered around the rocks before heading down towards the Opera House and through the Botanic Gardens. From there we went out to Bondi before coming back on the ferry via Rose Bay.
After that adventure we hit the road, managing the chance to see our friend Viv, who had actually even stayed with the visitors in Chile. She was in town for a conference and was happy to tag along to Cronulla. After lunch and a swim we continued south, staying in Lake Conjola.
We went and saw the manta rays in Bendalong, before heading over to Mollymook for some fish and chips. By the end of the touring the idea of fish and chips was not a positive one, we might have overloaded on that one. We were able to catch up with more friends there before returning to our residence for a BBQ. There we even had some kangaroo visitors in the backyard.
Before we left the area I took Nico to Ulladulla skatepark. It was looking like rain, so we weren't there for long. That's where this video ends. I mentioned in the title that it is part one of the Visitors from Chile. We spent about 10 days together with them before they went off to do their own thing. We will meet again on the Central Coast later this week.
The Part 2 will look at our trip further down the coast to Bega, and we might even need a part 3 for our time together in Canberra, which included a trip out to Wee Jasper for a visit to the Carey's Caves complex.