Vlog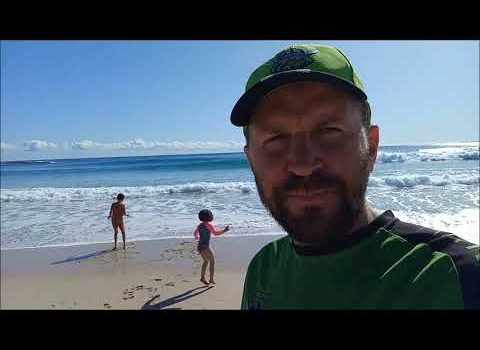 Published on October 1st, 2022 | by Daniel Boyle
0
Capital Eyes – Vlog 93 – Fun in Ulladulla
Capital Eyes Vlog 93. A birthday trip to the coast, staying in Ulladulla.
For my birthday we planned a trip to the coast. It's not uncommon for us to do similar, but we hadn't been to the Ulladulla area for quite a long time. We booked in at the Ingenia Holiday Park, the waterslides there being part of the attraction.
There was a bit of rain on the way down, but we got to stop at the new park in Bungendore. This park is pretty serious business, it's a new multi million dollar facility and is quite impressive. We will go back some other time when it's not all wet.
We also stopped in Braidwood, I had an explore of the museum there, keeping an eye out for family members of the past.
For some reason the playground and various other objects in the holiday park are set in a medieval theme. It doesn't really make any sense, but that's the design they chose. They've also got a squash court and a tennis court on top of the pool and waterslides. First things first, it was time to get in the ocean. We had a surf at Rennie's Beach. It ended up being a lot of work paddling for me, but it's always good to get in the water. Particularly when it's weeks between visits and not many months.
The Green Machine had a victory, which put a cherry on the top of the weekend. That night it had been pouring rain, so I was looking at indoor options for meeting up with friends. The next day proved to be a perfect sunny day. We had a great time on the shores of Mollymook Beach and then it was time to hit the road back home. It was great to get back to that part of the world, so hopefully we can return someday soon.