A2ZACT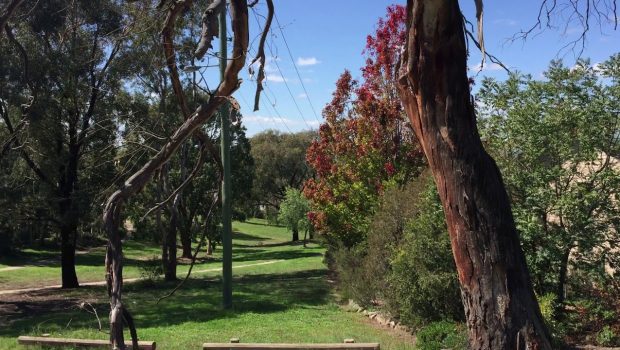 Published on August 20th, 2021 | by Daniel Boyle
0
A2ZACT With Brent Ford – Duffy
Duffy is the next suburb in the #A2ZACT line. I have been ignoring this project for a time. With lockdown halting running progress, I may be able to catch up.
Brent Ford has been running for 5km in each suburb in Canberra in alphabetical order. You can view the full list of suburbs here.
Duffy was named in honour of Sir Charles Gavan Duffy, the 8th Premier of Victoria. Streets in the suburb of Duffy are named after Australian dams and reservoirs. Amazing to run in a suburb so devastated by the 2003 fires. The rejuvenation is incredible. #A2ZACT pic.twitter.com/tgDz2AwMfH

— Brent Ford (@BrentFord26) February 3, 2021
I can't say I've heard of Sir Charles Gavan Duffy before. You can find out about him here. He was an Irishman and had been in the House of Commons before taking the trip to Australia. He may have made it earlier after some of his comrades were sent to Van Diemen's Land, but a fifth trial set him free. He was Premier of Victoria for a year and served as the speaker for a few more before leaving for Nice in France.
Sir Charles Gavan Duffy, KCMG, PC (12 April 1816 #Monaghan-9 Feb 1903 Nice, France).👨‍🎓@St_Malachys @oldinstonians @KingsInns. 1 founder The Nation; 1st editor. Formed Tenant Right League. MP New Ross. 8th Premier Victoria, Australia! Canberra suburb named. https://t.co/ag3vr4uiP5 pic.twitter.com/NhWecjUBz9

— Irish History Bitesize! (@lorraineelizab6) February 9, 2021
The Feel the Power blog visited Duffy as suburb number 20 in their sojourn around the capital. Duffy is very close to the Stromlo Forest Park, though that will get its own mention in the appropriate suburbs. It is also on the way to the Cotter. Narrabundah Hill is in the suburb and not in Narrabundah. You can link up with the Cooleman Ridge track if you are feeling eager. With plenty of natural surrounds, the Canberra Nature Map has a number of entries for the suburb.
Unfortunately one of the things that the suburb is best known for is the 2003 Bushfires.
As mentioned in Brent's tweet, the resurgence is quite amazing. What is now the Stromlo Forest Park is part of that rebuilding exercise. Speaking of exercise, it looks like in the past Duffy hosted a billy cart derby. It looks like it was all action in 1974 with the billy cart derby as well as a huge aquatic show on the lake.
Canberra suburban history:
Billy-cart derby Warragamba Ave, DUFFY, ACT, in the 70s pic.twitter.com/wQb7BSaaGN

— Verner Verass (@VernVerass) February 7, 2021
When Spanish Flu was raging in Australia, kids were turning up to this little paddock for school. Long before #canberra existed. Old Monterey Pine is the giveaway. Last photo is the old Cotter Rd – their access to school. @NicholeOverall #Duffy #hiddenhistory. pic.twitter.com/TWa8Qgm7PO

— Craig Allen (@Craigallenabc) April 27, 2020