Sport/Life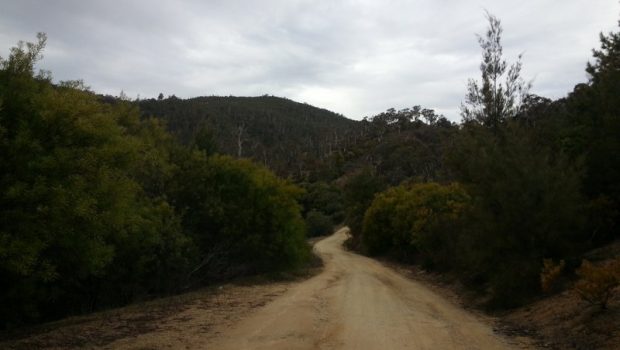 Published on January 31st, 2019 | by Daniel Boyle
0
Sport/Life – Most Popular Posts January 2019
These are what the readers have viewed the most to kick off the year.
It's quite a wide variety that people have been looking at so far this year. Topping the charts, just like at the end of the year are posts about Canberra Walks.
Canberra Walks – Cotter Bend – Cotter Cave
This was quite popular last year and seems to be generating some more interest this year. If the weather ever cools down, this is certainly on the list to explore further.
Canberra Walks – Rob Roy and Big Monks
This post has been the most popular on the site for the last couple of years. Obviously I need to go back for another explore because I didn't even reach the top of Mt Rob Roy as I was running out of time.
Canberra Walks – Butters Bridge
Three in a row for the Canberra Walks. I have added a few more posts to this collection, mainly from walks I had done a couple of years back but had not posted about. Once the weather cools I will hopefully be out and about to add to the collection.
Capital Eyes – Vlog 44 – TBE at the Cambo
It's good to see one of my vlogs in the list. I did a few last year about my adventures traipsing around following The Butterfly Effect. They did a reform tour and I was able to go to Sydney, Newcastle, Canberra and Wollongong in an attempt to relive my younger years. Funnily enough, this was probably the worst of the vlogs, though the cover picture turned out really well.
Punta Arenas Hosts Chile's Most Important Ice Hockey Tournament
At nearly five years old, I'm surprised by this one being up in the list. It looks like Chile have improved in recent years, having had their first international win in 2017. Punta Arenas hosts the Copa Invernada each July.
Canberra Walks – Mugga Mugga Nature Reserve
Another from the Canberra Walks collection. Mugga Mugga Nature Reserve is an interesting one, with the abandoned quarry within the reserve. You can usually see a lot of kangaroos in the area too.
Valparaiso Cerro Abajo Ready for 16th Anniversary
This was a post about last year's urban downhill mountain bike race in the Chilean port city. The 2019 event is almost ready for action, taking place on February 10.
How To Play Footbag – Honza Weber How 2 Footbag
I've recently started doing a series looking at the different tutorials that are available for playing footbag online. I'm also going to add some further information about teaching footbag using my own experiences. This are fairly recent additions to the site, so there's plenty more to add, so stay tuned for more information on that.
Ugly Crash Leaves Chilean Cyclist Irene Aravena in Hospital
This one is the most popular post on this site, from a terrible crash that happened at the South American Games back in 2014. Every now and then it gets linked from a cycling forum or something like that, so it continues to be highly ranked in the end of year lists.
Sport/Life Present Fearless Challenge
Great to have a couple of footbag posts up in the top rungs so far this year. This was a little challenge we set up during the time in the Start-Up Chile program. Actually it's a pretty big challenge to hit 25 fearless – nobody was able to reach the mark. Nick Landes went the best and won the prize. I would like to run something like this again, maybe this year.