A2ZACT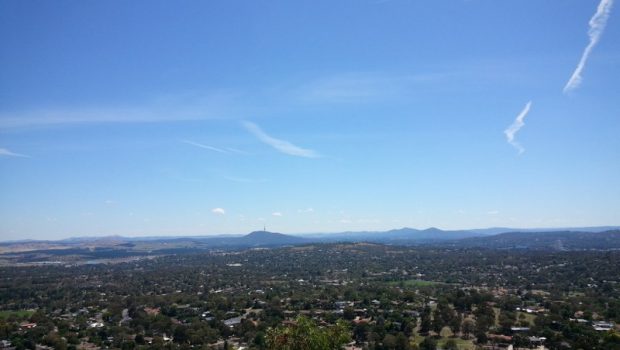 Published on February 16th, 2021 | by Daniel Boyle
1
A2ZACT With Brent Ford – Civic
Civic is the name given to Canberra's city centre. Brent Ford continues his alphabetical journey through the suburbs of Canberra.
The city (Civic) boasts some of Canberra's best attractions. It offers fantastic shopping, culture, dining and nightlife experiences and is a must-visit on your trip to Canberra. My favourites are King O'Malley's, Glebe Park and the @_CMAG_ #A2ZACT pic.twitter.com/HMv6I3IWBJ

— Brent Ford (@BrentFord26) January 26, 2021
The official division name is City, but Canberra's city centre is most well known as Civic. It is one of the main nightspots in Canberra, though many venues have come and gone throughout the years. There are also plenty of restaurants and pubs around the area as well as the Canberra Centre, which these days takes up most of the city.
Walter Burley Griffin's plans included a "Civic Centre", separate from the Federal Government area, so that name has stuck around. While Prime Minister Stanley Bruce was opening the new shopping centre in 1927, he was so opposed to the American style that he would not say the name.
The Sydney and Melbourne Buildings are part of an iconic entrance into the city, however their current state may not be befitting of a heritage building. Works are in order to revitalise the area. The city has seen a rotating roster of live music venues, many of which are sadly no longer in existence. One area that has stood the test of time is Glebe Park, originally set aside as a "glebe" for the Anglican church.
In 1990 the Canberra Centre was hailed as a success. In recent years it has exploded in size and added a variety of shops. I won't go into that too much, as that is not really what these columns are about. Elsewhere in Civic you can find the Civic Square area. In this area you have places such as the Canberra Theatre, Canberra Museum and Gallery (CMAG), Crafts ACT and others. CMAG is often an afterthough compared to some of the big name exhibitions in the other galleries, but it has a great collection in its own right.
Here you have a little bit of "once upon a time" from the "Old Canberra" series.
Canberra is home to the Civic skatepark, which edges on to the shopping centre. There was a previous skatepark with a notorious vert wall, as well as a temporary set of ramps for a time in Glebe Park.
Let's not forget the diving tower at Civic Pool.
Looking at the post from Feel The Power, the main thing I noticed is venues that are closed. Not only for live music, but also delicious baked goods. In terms of live music The Phoenix, Bar 32, Transit Bar, Toast, Church Bar, Magpies Club, Holy Grail are just a few from the top of my head that are no longer in existence. Not too mention the long list of night time establishments that are no longer with us, there will be no more In Blue or ICBM. The Private Bin or the Civic Hotel are long gone for the older crowds.