MTB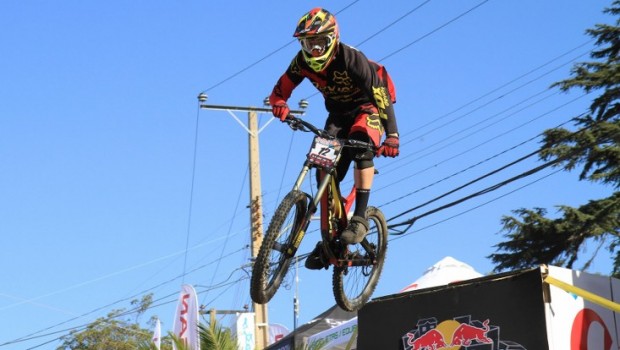 Published on January 13th, 2018 | by Daniel Boyle
1
Valparaíso Cerro Abajo Ready for 16th Anniversary
The urban down hill mountain bike race will return to Valparaíso for a 16th time. Riders test themselves down the hills of the port city with thousands of spectators cheering them on.
The Valparaíso Cerro Abajo mountain bike race has become a key date on the world mountain bike calendar, with riders coming from all over the world to test themselves on the course. Each year the organisers have added some new challenges, including sending the course through a house in last year's event.
Czech rider Tomas Slavik finally climbed to the top of the podium in 2017 after so many close calls. It was his fourth time competing in the event. After the win he recommended riders from all over the world to come and experience the event.
The 2018 event will be held on February 11, with Slavik looking to defend his title. Among the competitors will be 2016 champion Johannes Fischbach. The historic city will see the streets packed as riders zoom down from Cerro Carcel to the flat of Plaza Aníbal Pinto.
Photos: Vasilios Devletoglou