Football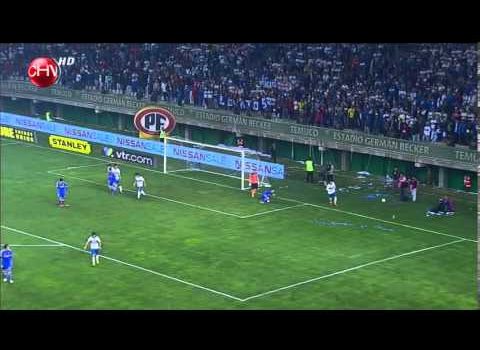 Published on May 9th, 2013 | by Daniel Boyle
0
Universidad de Chile win Copa Chile
With the game locked at 1-1 despite Universidad Católica being one man down for all of the second half, the Copa Chile final in Temuco looked bound for penalties.
Juan Ignacio Duma, who scored two goals for "La U" in the weekend's superclasico ensured that would not be the case, finishing off a passing movement that saw Christopher Toselli with no response.
[youtube http://www.youtube.com/watch?v=1kXFf0uXgdw]
It was the first title up for grabs in 2013 and Católica midfielder Gonzalo Sepúlveda will no doubt be the talking point of the match for a long time to come.
There was no doubt for referee Eduardo Gambo to produce a direct red card after Sepúlveda kicked Gustavo Lorenzetti in the face.
Isaac Díaz and Ismael Sosa had each put their team on the scoreboard during the early parts of the match.
Universidad de Chile will hope to continue their strong form as the Torneo Transición moves towards the final round. The two teams will face off once again next week in the penultimate round of the season.
The victory gives Universidad de Chile entry to the Copa Sudamericana and may see Dario Franco continue employment past the end of the current season.