Footbag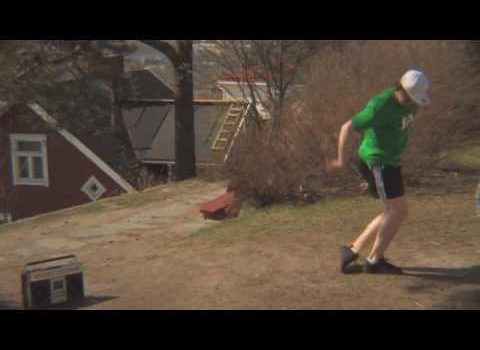 Published on May 22nd, 2022 | by Daniel Boyle
0
Footbag Player Profile – Felix Zenger
Felix Zenger. Helsinki, Finland. Footbag Finland
Felix Zenger has made more of a name for his beatbox performances, but his skill with the footbag is of an extremely high level. He made a strong impression at the World Championships in 2003, being inducted into the Big Add Posse. In 2005, he was on the podium with a bronze medal, following that with fourth place the following year. These days we don't see so much of Felix at footbag tournaments, but every now and then there is an impressive cameo appearance.
Felix is the only player to release a footbag video with more than 1 million views, with his beatbox fans surely contributing to those numbers. In recent times he has released some vlog episodes about his life in Finland.
BAP Name: Stone Cold (2003)
Career Highlights: Youtube video with over 1 million views.

2013 Sick 3 World Champion. 2006 Finnish Champion (Routines, Circle, Shred 30). 3rd Place Routines World Championships 2005.

Felix.Sick3 from Anton Britting on Vimeo.

Worlds Finals: 2005, 2013
Famous Videos: Felix Zenger vlogs – https://www.youtube.com/playlist?list=PLZLscTRfgAuXTzqgEVCm2iyzbvNZc-qxm
Media:
Ze Ze Zenger
Felix Zenger teki suustaan soittimen
Salmon Arm Observer
Youtube
Instagram
Facebook
Footbag.org Profile