Gymnastics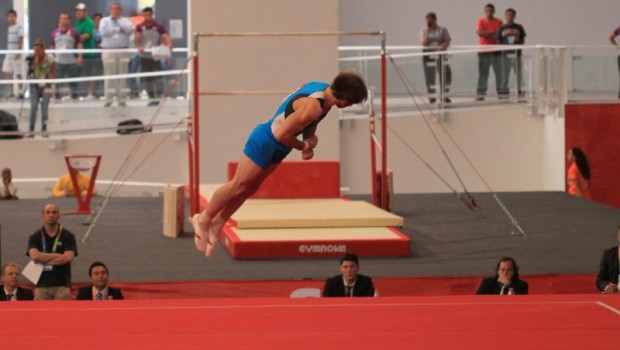 Published on July 19th, 2014 | by Daniel Boyle
1
Tomás González Goes Gold in Mexico
Gymnast Tomás González took Chile's first gold medal, winning the floor event of the gymnastics competition at the Pan American Sport Festival in Mexico.
The Sport Festival is part of the buildup towards Toronto in 2015 and the Rio de Janeiro Olympic Games in 2016 and has counted on training camps, tournament and meetings for delegates. The event was originally known as the Pan American Olympic Festival and has attracted thousand of athletes to sites throughout Mexico.
González scored 15.440 in the floor to reach the finals, while he finished 11th in the all around competition. Makarena Pinto also reached the final in the vault and parallel bars. The South American Games gold medalist couldn't score so high in the final, but 14.767 was enough for gold.
The festival gives an opportunity for athletes from around the Americas, with some events acted as qualifiers for Toronto, and all athletes having their visits sponsored by the Pan American Sport Organisation.
The medal tally is currently led by Cuba, who have 23 medals, with 13 gold. Chile are currently eighth with seven medals. Pamela Verdugo took a silver in the inline speed skating event, while skating events also accounted for Chile's five bronze medals.