Water Ski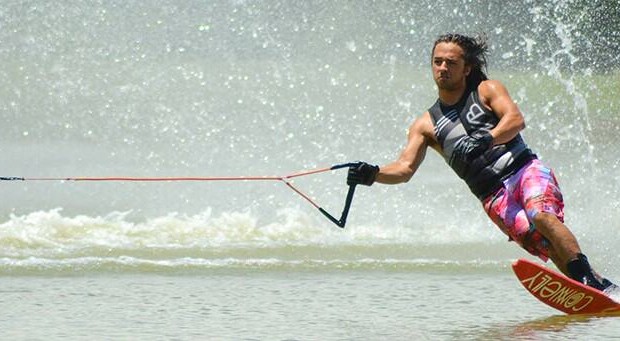 Published on July 21st, 2014 | by Daniel Boyle
0
Santiago Varas Gets Festive With Two Gold Medals
Santiago Varas showed just why water skiing has been one of Chile's most successful sports, taking gold in overall and jump at the Pan American Sports Festival in Mexico.
The change from "Olympic" to "Sports" festival allowed the inclusion of sports such as water skiiing and the skating events, which have traditionally been some of Chile's best sports.
Varas followed the footsteps of Tomás González to take Chile's second gold, but outshone the London Olympian when he collected a second personal gold in the overall event. Weightlifter Diego Soto has taken Chile's tally to 4 golds.
Having won the overall event, the young Chilean decided to back it up with a jump of 59.5 metres in the qualifying. This jump was even better than his 59 m jump at the 2013 World Championships in Chile, which at the time was a personal best. Despite only reaching 57.5 in the final, his effort was enough for gold. South American Beach Games gold medalist Emile Ritter was in second place with 53.4 metres.
Cuba are well ahead at the top of the medal tally with 38 golds in a 62 medal haul. The USA have a total of 59 medals, but only 24 gold. Hosts Mexico are in third place. Chile are 11th with 4 gold, 6 silver and 13 bronze making up their 23 medals.
Chile will be hoping to improve on their Pan American Games performance in Guadalajara. Their 43 medals was a best-ever performance, with 308 competitors across 32 sports.