Sport/Life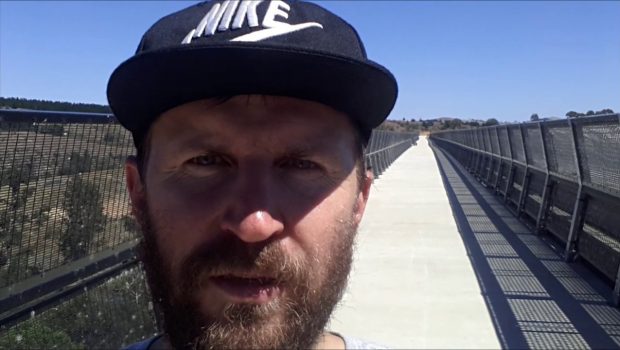 Published on April 10th, 2019 | by Daniel Boyle
0
Sport/Life Most Popular Posts March 2019
Here is the action for March 2019, thanks for visiting Sport/Life.
These are the top stories that have brought people to the Sport/Life site in the past month. As per usual in recent times, it's been the Canberra Walks series that is going well.
Canberra Walks – Rob Roy and Big Monks
This one is looking fairly likely to be the most popular story on the site again this year. It's been quite popular in the early part of the year. Like I keep saying, I'll have to head back for a further exploration.
Canberra Walks – Cotter Bend – Cotter Cave
This is another area to explore more. It's another post that keeps ticking along. A friend has mentioned that he has been on the bike out that way recently, so that could be something.
Canberra Walks – Butters Bridge
This is in the video at the top of the page. I was actually considering heading out there over the weekend. There's been a lot of construction in the area, so not sure of the situation there at the moment.
Canberra Walks -Mugga Mugga Nature Reserve
As I said, the Canberra Walks are the dominant posts at the moment. This is quite an interesting area, with the old quarry and also access to a few other hills nearby.
Arafura Games to Return in 2019
This is something I've always been told about – the Sepak Takraw at the Arafura Games. It's been a number of years since the last time the event was held, but the NT Government has put the Arafura Games back on the table and Sepak Takraw will be part of the action.
Colombian Crew Crowdfund for World Footbag Championships
The Colombian crew have been raising funds to head to the World Championships in Poland. They have received 19 donations and are over halfway towards their goal. Sebastian Ceballos from Colombia is also raising funds to attend.
I am doing this walk practically every week, so I might do a post or two more about some different ways to get up there. It's very close to home now and gives great views over the Belconnen area.
Canberra Walks – Red Rocks Gorge Lookout
This is an area I haven't been for quite some time, and I haven't noticed this post get so much love before. The gorge runs between Pine Island and Kambah Pool along the Murrumbidgee River and I believe has some serious rapids. I've been interested to do some kayaking, maybe downstream from there.
Canberra Walks – Mt Majura – Mt Ainslie Loop
I was just talking about this walk today as a matter of fact. I've noticed that a map I had in there is no longer working, which is a bit annoying. I will try and fix that. This is a good outing for a longer trip if you don't want to stray too far from the city.
Canberra Walks – The Goorooyarroo Five
This was an interesting little adventure in the Goorooyarroo Nature Reserve near Gungahlin. There are five hills there of varying heights, with Old Joe being the main gig. I started this from the Hughie Edwards VC Rest Area on the Federal Highway and followed mainly the Centenary Trail. There a number of other entrances as well. Here's a vlog from that particular advenutre.