Sports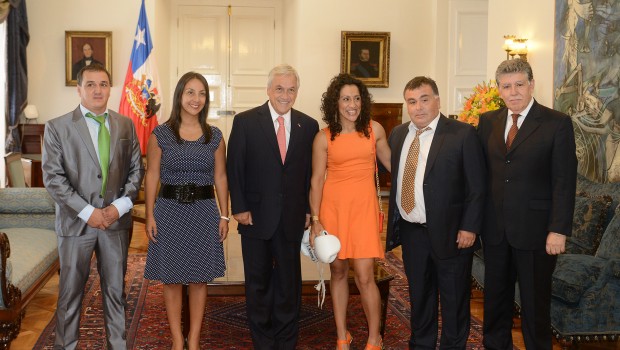 Published on February 20th, 2014 | by Daniel Boyle
0
Late Recognition for Carolina Rodríguez at La Moneda
One world title was not enough for a trip to the presidential palace, but Carolina Rodríguez was honoured in La Moneda after defending her title in Constitución.
While Rodríguez had recently hit out at the authorities for a lack of recognition, the boxer was finally presented in La Moneda. She recently said to Triunfo! "They always receive the first, second and third places of various disciplines in La Moneda, why not me?"
Rodríguez, who remains undefeated in her professional boxing career, is ranked first across all divisions according to the Boxrec website. La Crespita has won one of her 11 fights by knockout. The 30 year old holds the WIBA bantamweight world title on August 31 in 2013.
She defended that title in January, but had to wait until February to receive honours from the government. Among those sporting figures to visit the presidential palace in 2013 were Paralympian Cristián Valenzuela, world champion waterskier Felipe Miranda, whose participation at the South American Games remains in doubt, and visiting Spaniard Rafael Nadal.
Despite being world champion, Rodríguez still struggles to attract sponsors. La Crespa is not only a specialist in boxing, but also in other combat sports including kickboxing and muy thai.