Tennis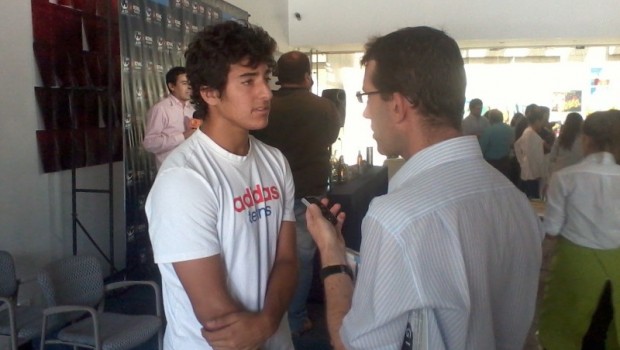 Published on September 16th, 2014 | by Daniel Boyle
0
Garín Cracks Top 300
Chile's rising young star has had a boost in the rankings, moving to third on the list of Chileans on the ATP rankings and breaking in to the top 300 of the world list.
The jump of 29 places saw Garín sneak into the top 300 at number 299, moving above fellow teen sensation Nicolás Jarry, who moved up one place to 305.
While Gonzalo Lama (200) and Hans Podlipnik (223) had slight drops in their ranking, there was plenty of positive news for Chilean. Despite his big leap, Garín was a long way from being the biggest mover. On the back of a strong run of form, Juan Carlos Sáez has moved up to 463, a rise of 63 places.
Despite being low in the rankings, Juan Matías González had an impressive jump, rocketing 90 places up the charts to 1,093 after some strong efforts in Europe.
Jarry took over from Jorge Aguilar as Chile's top man in doubles last week and retained his grip, moving up slightly to 252.