Snow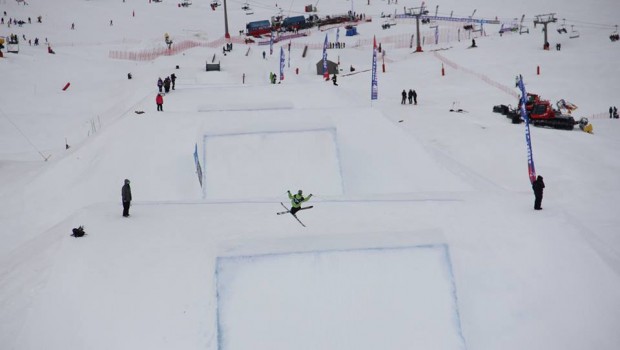 Published on February 8th, 2014 | by Daniel Boyle
2
Chile's Winter Hope- Dominique Ohaco
Strong results on the World Cup circuit have seen Chile put their hopes on youngster Dominique Ohaco for the country's first Winter Olympic medal.
Ohaco was chosen as Chile's flagbearer for the Sochi Games and led the team with pride. Sport/Life caught up with the young Slopestyle competitor to talk about her preparations for the games.
– You've just carried the flag for Chile. Can you describe that feeling?
It was amazing to carry the flag of my country in this beautiful event, I was really happy to be there and it was a beautiful ceremony.
– The slopestyle event is in the Olympics for the first time – what are your expectations?
-I think it's gonna be a really nice event, where you can see this new Olympic discipline.
– You have been tipped as a chance to win Chile's first medal – do you feel any pressure to do that?
-I'm gonna try to compete the best I can, and give the best of my, I'm not feeling any pressure.
– What is your training regime? How has that changed leading up to the Olympics?
I just ski a lot and in my summer I always go to train in USA or Europe. The last two years I traveled around the world doing the World Cup tour and training. All that for the Olimpycs.
– Slopestyle has been described as "a skatepark in the snow", do you ever skate as part of training, or for fun? 
No, I don't skate.

– What has been your best moment so far in your career?
The last events of the world cup tour I had really good results.

– Many international teams come to train in Chile during their summers. Have you taken any influence from their visits?
Not really because all the teams who goes to Chile are alpine or moguls, and I don't do that.
– How do you feel about the Sochi slopestyle course?
-I'm feeling good after days of training I'm feeling more comfortable. It's a big course but really fun.
– Could Chile ever host a Winter Olympics?
Maybe, but I don't think it will happen any time soon.
– There are huge costs involved in competing in winter sports – how are you supported by your sponsors and the federation?
My biggest sponsor its my family, but the federation helps me too
– What's the future hold for Dominique Ohaco?
-I don't know what's gonna happen in the future I'm just enjoying this amazing experience.
– Anything else to add or anyone to thank?
-I'd like to say thanks to all the people who help me and support me all the time. Especially my family and coach.