Athletics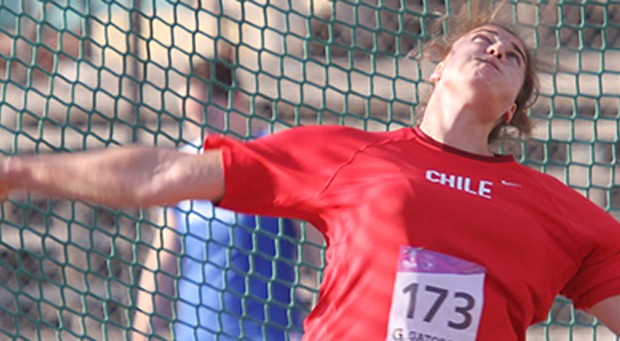 Published on August 3rd, 2014 | by Daniel Boyle
0
Chile's Golden Girls Give Repeat Performance
Natalia Ducó and Karen Gallardo, who both won gold for Chile at the South American Games, blasted away the competition at the Iberoamericano in Brazil.
Gallardo was the first of the Chilean girls to take top spot, winning the discus with a throw of 59.66 metres. Despite the victory, the northerner was not completely satisfied, having hope to break her own Chilean record at the event. While that wasn't the case, she finished ahead of Brazil's Fernanda Borges, whose best throw of the season is 64.01. On home turf, Brazil's best throw was 59.08, with Borges finishing ahead of countrywoman Andressa de Oliveira's 57.82.
Fellow London Olympian and Odesur gold medalist Ducó backed up her 2014 performances with gold in the shot put. After winning the event in Iquique in 2008, the San Felipe thrower has had to settle for silver in the last two Iberoamericano tournaments, but returned to the top of the podium thanks to a throw of 17.53 metres.
Her shot was well ahead of Colombian Sandra Lemos, who finished with 17.10.
Yerko Araya (20 km race walking) and Carlos Díaz (1500 m) both picked up bronze medals for their efforts, while Ivan López was next behind Díaz, and Gonzalo Barroilhet was fourth in the decathlon, having once again taken out the pole vault stage. Fernanda Mackenna was also fourth in the 400 metres, joining Victor Aravena (5,000 m) and Daniel Zupec (pole vault) in finishing one place off the podium.
It was the 16th version of the biannual athletics tournament, which gathers competitors from throughout the Spanish and Portuguese speaking world.