Sport/Life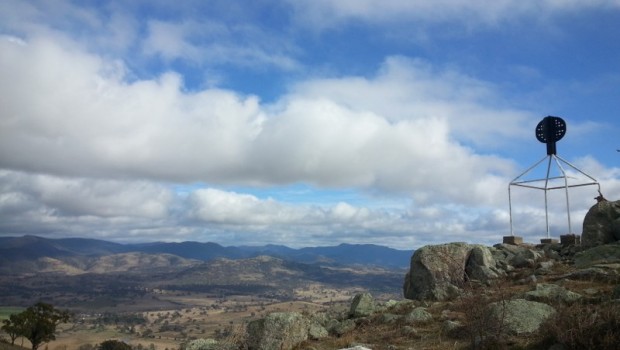 Published on December 31st, 2018 | by Daniel Boyle
2
Sport/Life – Top Posts of 2018
It's the end of 2018 and it's time to look back at what was looked at on the site. It seems once again the Canberra Walks were getting most attention, so I will try and to some more of that next year.
It's actually a fairly similar looking list, with the same post taking the top spot. I will have to revisit that area in 2019 as I know there are a lot more trails in that Rob Roy Nature Reserve area, and I didn't actually reach the summit when I visited.
In terms of Canberra Walks, I've got the annual pass to Tidbinbilla at the moment so will hopefully be spending a bit more time out there and do some of the bigger walks in the park. The other thing I plan on doing is to organise all the posts into a bit of an index. We're also in the process of moving house, so there may be a bit more focus on the Belconnen area in the future.
Here's the top 10 of the year, according to what people have been looking at.
1. Canberra Walks – Rob Roy and Big Monks
This was also the top last year, so it seems an area that people are interested in. You can see quite a few different options in the reserve at the site of John Evans, who is a bit of an expert of walking around the Canberra region. This was quite a good walk, starting with a steep climb on the appropriately named Banks Steep Track. There are really impressive views from Big Monks and then it seems you can walk a long way through the reserve towards Rob Roy and beyond. Last year I said I would look to revisit, but I haven't been there yet, so it'll be on the to do list for this year.
2. Canberra Walks – Cotter Bend – Cotter Cave
This walk has improved its place in the rankings, having featured last year at number 8. Tim The Yowie Man wrote about a visit into the caves in the Canberra Times this year. It is closed off to the public, though apparently you could visit many years ago. My son Nico was talking about this walk recently, so it has definitely stuck in his mind. We will have to go and have another look next time we are out Cotter way. The hot weather is here, so there should be plenty of swimming adventures in the river.
3. Canberra Walks – Butters Bridge
This is another that also featured last year. I also did a vlog about the "Bridge to Nowhere". It won't be so long until the city expands to make this bridge but of a local park or something similar, but at this stage it seems a bit over the top being more than 20 metres above ground. It seems there are not so many articles around about doing the walk there, mainly just the building of it. There has been a lot of construction in that area recently and I believe the track was closed for a large part of the year. This post actually came in the same position last year.
4. Canberra Walks – Mugga Mugga Nature Reserve
There's not much movement in the top 10 listing, with Mugga Mugga coming in fourth last year. It's a very interesting area with the abandoned quarry and a few other interesting features. You can also keep going on to Isaacs Ridge and further afield, which I have done previously on the bike and will have to revisit. There's also the chance to connect over to the other side of the tracks to Red Hill and similar areas. I have read of a tunnel going under Hindmarsh Drive which could be cool to explore.
5. Canberra Walks – Mt Majura – Mt Ainslie Loop
Not much variety in this list, this was in the same position last year too. I think this is a good walk if you want to get a good view of the north side of town. It takes a few hours and is one I've done a few times. It's probably one I should give one last hurrah to before we move out of the area. The lowlands of each of these hills are a good place for spotting kangaroos, while I have seen echidnas and a few other interesting animals on both of them too.
6. Ugly Crash Leaves Chilean Cyclist Irene Aravena in Hospital
This is by far the most read post on this site, which really came from having the right people at the right place at the right time, though for the rider, it was having the wrong people in the wrong place at the wrong time. It was a huge crash, and pops up from links in cycling forums, Reddit groups and a few other articles. Another South American Games has passed, so this post is not as popular this time around, down from number two. It's the first post in the list that's not about Canberra Walks. Aravena returned to competition following the crash, but has since retired from the sport.
7. Canberra Walks – Mt Tennent
This is one of the peaks you can see from many parts of Canberra, and it's quite easy to spot due to the big scar running down it from some kind of landslide in the past. I haven't tried to go up via the scar, but that could be worth a look in the coming year. I found this to be quite a good walk, with great views from the top. I've only done it the once, but would be keen to head there again and have a bit more of an explore.
8. Arturo Vidal Looks to Become Business King
Not one for his on-field antics, or even for some of his more infamous off field adventures with fast cars. On the field, Vidal has moved to Barcelona, where he was frustrated by a lack of action in his early days there. In terms of business, he is doing well too, involved in Club Paihuen as well as a number of racehorses, as well as a number of other business interests. Despite a number of posts on Vidal, it seems this is the one that has picked up some interest.
9. Surfer Nathan Fletcher Wipes Out in Northern Chile
Another story from 2014 which continues to pop up. This was a short post based on a video of a bad wipeout for big wave surfer Nathan Fletcher in Antofagasta. He was recently featured on Surfline for his "Quiet Genius", with the Chile journey getting a mention in there, alongside some pictures of him on very large waves.
10. Bulgaria to Host 2018 World Footbag Championships
2018 saw the World Footbag Championships go to Sofia, Bulgaria. Patrik Černý was the star of the show with an excellent routine. The 2019 event has just been announced and it will be in Europe once again, with the world's best footbag players preparing to head to Poland. Fingers crossed I can be a part of it. I'm also planning on adding quite a lot more footbag content in the coming year, so stay tuned for that.