Footbag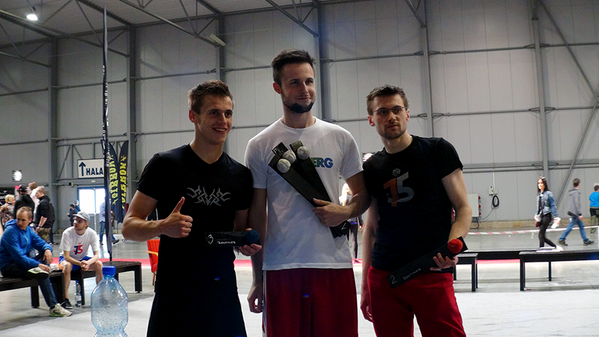 Published on April 20th, 2014 | by Daniel Boyle
1
Video – Todexon Routine Finals
The first competitive event on the Sport/Life European Footbag Tour was Todexon, one of Europe's longest running footbag tournaments, held for the 15th time in Prague, Czech Republic.
Following on from a great appearance at the Go Expo in Finland, the Czech event was also held in the context of a multisport expo. Unfortunately Todexon winner Milan Benda (Czech Republic) pulled out of the tour due to unforeseen circumstances, but the former World Champion showed his qualities for the winning routine.
In the Routines, the best placed tour member was Finland's Anssi Sundberg, who finished second. Rising Czech star Jindra Smola took the bronze, while tour members Juho Marjo and Evan Gatesman finished fourth and fifth.
Mikko Lepisto, Alexander Trenner and Patrick Cerny rounded out the final of a truly world class tournament. Aside from along the tour, it will be likely to see many of these same players in the final at Euros in Turku, Finland or the World Footbag Championships in Paris, France.
The week leading up to the tour saw more than 1,000 children exposed to footbag, alongside current world champion Honza Weber, who chose not to compete in order to focus on the organisational side of the tournament.
Prague school demos, day two! pic.twitter.com/8VEr2pZXKq

— Footbag Tour (@FootbagTour) April 2, 2014

Each of the eight finals routines can be seen below. Thanks to Slava Sidorin for uploading these.
After travelling through Austria and Switzerland, continuing to display footbag to new audiences, the tour will move on to it final stage in Gdasnk, Poland, where the final event will be the Dzem Jam at the Happy Seven Hostel.