Footbag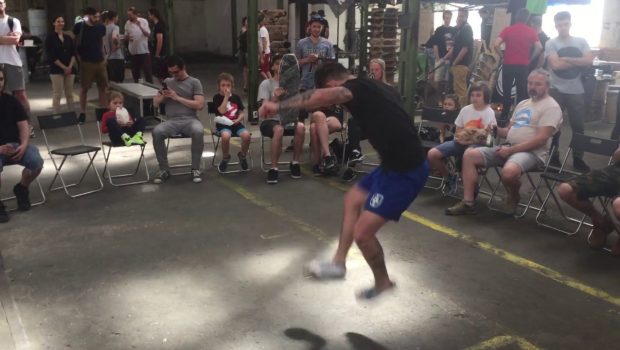 Published on May 3rd, 2018 | by Daniel Boyle
0
Patrik Černý Wins Todexon 19
Patrik Černý  has won the 2018 version of the long-running Czech Footbag event Todexon.
Patrik shared his Todexon winning routine on Youtube. It featured only one drop during a juggling segment and a lucky catch to complete the final trick of ripstein.
Todexon has been a major event on the footbag calendar for many years. It was a stop along the way for the Sport/Life European Footbag Tour in 2014.