Footbag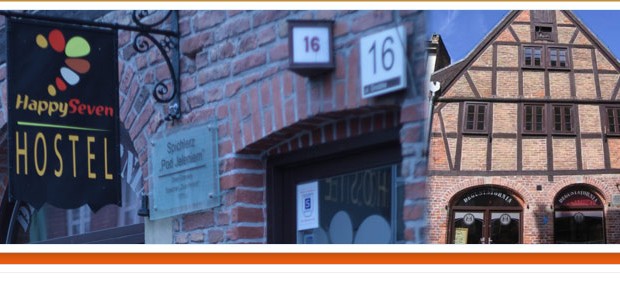 Published on March 5th, 2014 | by Jay Boychuk
3
Dżem Jam – A Gdańsk Footbag Tournament.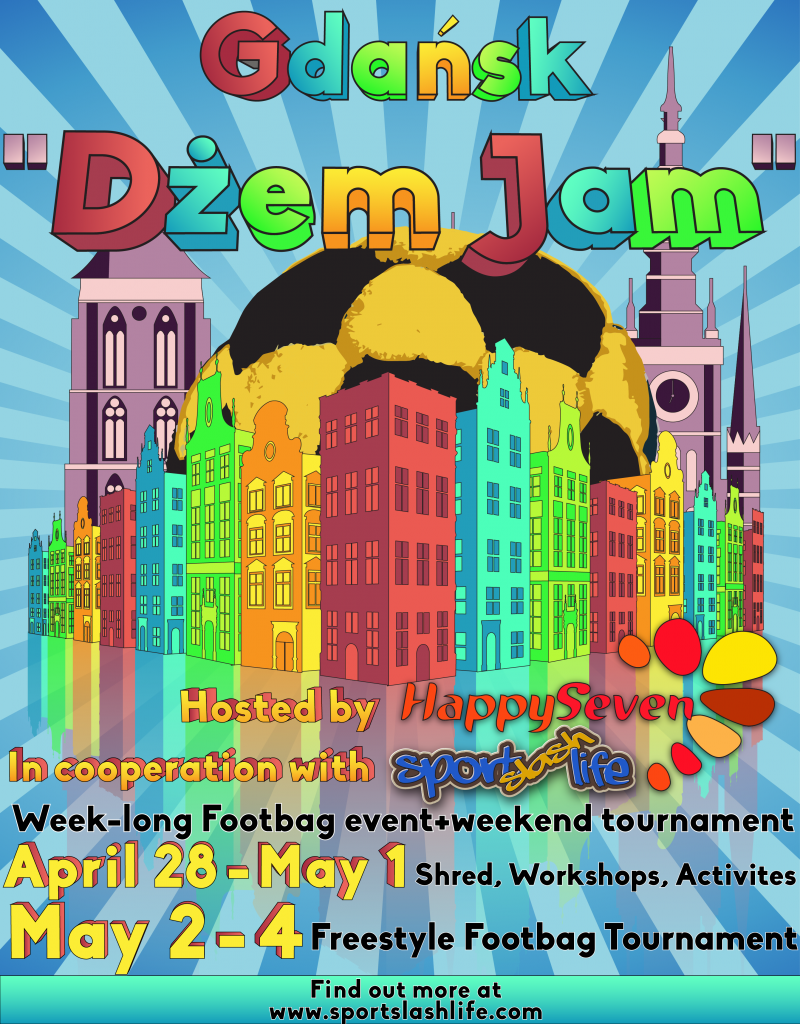 The premiere event of our footbag Eurotour, is the culminating tournament held in Gdansk Poland. With extreme cooperation of Australian footbag player, and Polish hostel owner Caroline Birch, we will host a week long freestyle footbag event for all. While players are invited to visit the Happy Seven hostel all year round, this is the first official footbag event of many.
Our team has such a wide array of talent and experience, and we want to share it with you. Throughout the week workshops on all aspects of footbag will be run, be it on specific tricks, video editing or stitching footbags yourself. Happy Seven's great location also opens up many opportunities to take advantage of the spring weather. Outdoor shred, fun and excursions will take place throughout the week in the fun and accessible town of Gdansk. The team will be in Gdansk working on projects and promotions prior to April 28th, and it will be a perfect time to hang out with the players and catch some behind the scenes perspective.
The tournament will take place on the weekend of May 2nd to May 4th. Our fantastic location will ensure that you don't need to walk more than 5 minutes in any direction to get where you need to be, and the many cheap and great restaurants in the area are at your disposal. Thanks to Caroline, we also have a bar 2 meters from your room, where we highly recommend getting some … Pierogi.
For those of you who haven't traveled to Gdansk before, we have good news. Using Wizzair, an already hyper cheap airline which has great discount services, you can get from Finland to Gdansk for as cheap as 10 Euros. There are many flight opportunities from the rest of mainland Europe, and foreign travel into Poland by train is also very affordable. You can take cheap, frequent buses to and from the airport, or a 10 minute walk from the train station to the hostel.
In the spirit of having fun and having a good time, the official event will be Circle Contest.  All the preparation you will need is to keep on shredding, and pushing your limits. Circle finals will be held on Saturday evening, and other popular sideline events, HORSE and Request Contest will be held throughout the weekend.
Come one, come all! If you have any questions about the week, tournament, accommodation or travel, don't hesitate to contact us at sportslashlife@gmail.com