Vlog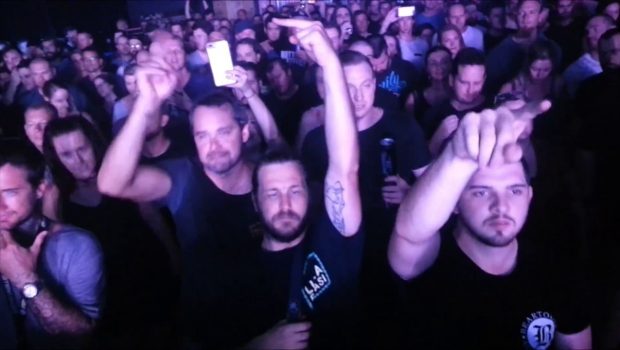 Published on May 1st, 2018 | by Daniel Boyle
1
Capital Eyes – Vlog 44 – TBE at the Cambo
This latest Capital Eyes vlog covers another trip to see The Butterfly Effect on their reform tour. Newcastle was one of the four shows I went to on the TBE tour.
In my younger years I went to see The Butterfly Effect many, many times. When they announced a reform tour, I was keen to go to more than one show. Sydney was the first one, and I was off to Newcastle the following week. Once again it was an overnight trip, though it's a bit further to get up to Newcastle.
I stayed at the Newcastle Beach YHA, which had its own memories. When I first started working in the hostel I went there for induction and had said for a long time I was keen to go there again. Just ten years later, I was back.
It is a lot cheaper these days to catch the train up to Newcastle from Sydney, it was under ten dollars, which was less than I expected. I got up there in time to have a look at the skatepark by the beach. Conveniently my friend Jonathan was in town, so we went for dinner once we eventually found a place to eat.
There is construction happening everywhere in the city, so we found a lot of places closed. The Crown & Anchor was where we ended up. They had a "Toss the Boss" event going for their dinners, and the right call got me a free dinner. They also had a table tennis table, so it was a fun time there.
I got to the show just as the supporting bands were finishing up and was ready for another round of The Butterfly Effect. I came across a few friends in the crowd, with the setlist being the same as the Sydney show. I went out to some other places later in the evening with some people I met at the show and it was a very late arrival back to the hostel.
As the beach is just one block away from the hostel, I was able to throw myself in the water in an attempt to wake myself up. Jonathan was coming back to Canberra, so I was able to get a lift back with him, which made it a fairly easy return journey, though it did mean that I wasted a bus ticket from Sydney, though that's not important at all.
Going back to Newcastle brought back a lot of memories. It was one of the first trips I made to go somewhere else to see The Butterfly Effect. I had been up a number of times since, but not for a long time. It looks like it's all changing in the city, so it will be interesting to go there again once everything is finished.